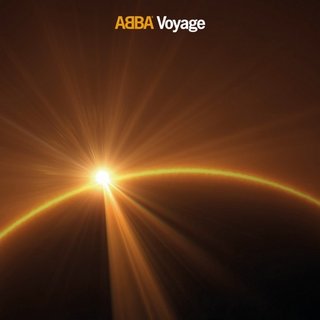 Visszatért az Abba. Negyven évvel az utolsó albumuk, a The Visitors után ismét összeállt a legendás svéd popkvartett. Az új lemezük, a Voyage 2021. november 5-én jelent meg.
Az együttes tagjai – Benny Andersson, Agnetha Fältskog, Anni-Frid Lyngstad és Björn Ulvaeus – több mint 35 év után gondolták úgy, hogy jó szórakozás lenne ismét egyesíteni az erőiket, és stúdióba vonulni. Azt mondták, az élmény olyan volt, mintha megállt volna az idő.
Eredetileg csak két dalt vettek volna fel, de végül egy teljes album összeállt.
Annak ellenére, hogy negyven éven át nem jelentkeztek új lemezzel, az Abba popkulturális relevanciája szinte semmit sem csökkent – nemcsak a dalaiknak köszönhetően, hanem annak is, hogy az 1999-es Mamma Mia! musical egy egészen új generációt ismertetett meg az együttes munkásságával. A 2008-ban készült film hatalmas siker volt a mozikban, tíz évvel később pedig meg is érkezett a folytatás, a Mamma Mia! Sose hagyjuk abba.
A lemez dallistája 10 dalt tartalmaz, amelyek közül kettőt, Just a Notion és Bumblebee címmmel korábban demo verzióban is szerepeltettek az ABBA Undeleted egyveleg részeként, az 1994-ben kiadott Thank you for the Music válogatásalbum 4. lemezén.
---
ABBA, one of the most successful pop groups of all time, announce that for the first time in 40 years they are back, with a revolutionary new concert that will see Agnetha, Björn, Benny and Anni-Frid performing digitally with a live 10-piece band, in a purpose-built arena in London from 27th May 2022, alongside a brand new studio album. The digital versions of ABBA have been created following weeks and months of motion-capture and performance techniques with the four band members and an 850-strong team from Industrial Light & Magic. Now, an incredible 40 years since their last studio album 'The Visitors', ABBA have not only recorded two new songs, 'I Still Have Faith In You' and 'Don't Shut Me Down', that will both feature in the concert, but they have recorded and produced an entire new album. 'Voyage' was recorded together at Benny's studio Riksmixningsverket in Stockholm.
Tracklist:
01 – I Still Have Faith In You
02 – When You Danced With Me
03 – Little Things
04 – Don't Shut Me Down
05 – Just A Notion
06 – I Can Be That Woman
07 – Keep An Eye On Dan
08 – Bumblebee
09 – No Doubt About It
10 – Ode To Freedom
Köszönet thoms01-nek (Naftamusic), az eredeti feltöltésért!
https://zenekucko.com/abbvoy
Találatok: 146