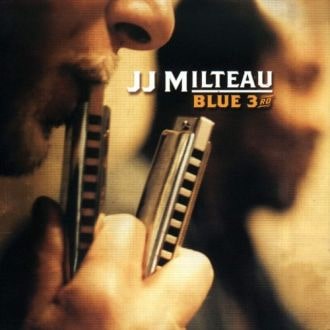 A blues világában elég ritkán bukkannak fel francia művészek, így az 1950. április 17-én Párizsban született Jean-Jacques Milteau jazz szájharmonikás is kivételnek számít. A hatvanas években Bob Dylan és a Rolling Stones zenéjének hatására kezdett szájharmonikázni, és a hetvenes-nyolcvanas években már neves francia énekesek (Yves Montand, Eddy Mitchell, Charles Aznavour) kiséretében lépett fel.
1989-ben jelent meg első szólóalbuma, s azóta gyakran megfordul a blues-zene hazájában is, ahol a stílus nagy öregjei is szívesen látják a színpadon.
A számok:
1. Blue 3rd
2. Lonely Knows
3. Pride St
4. Some Kind of Pressure
5. Turtle Walk
6. Home Is Where the Hatred Is
7. Rainy Night in Jersey
8. Daddy's Gone
9. Gone Fishin'
10. Engelwood
11. Paris Blues
12. Sunday Morning
13. Wonderful World
A zenészek:
Bass – Zev Katz
Drums – Keith Carlock
Guitar – Manu Galvin
Harmonica – J.J. Milteau
Organ – Benoît Sourisse
Percussion – André Charlier
Piccolo Flute – Bobby Rangell
Trumpet – Riley Mullins
Tuba – Howard Johnson
Vocals – Gil Scott-Heron (tracks: 6), N'Dambi (tracks: 8), Terry Callier (tracks: 4,11)
A 2008. január 16-i bejegyzés frissítése.
https://zenekucko.com/04962
Találatok: 44