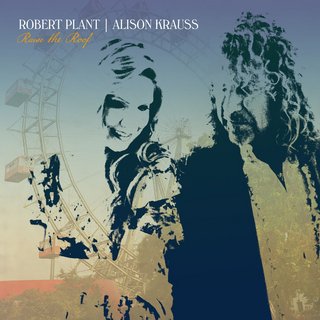 A Led Zeppelin-legenda Robert Plant és az amerikai bluegrass-country énekesnő Alison Krauss újra közös stúdióanyagot adott ki, a Raise The Roof a Warner Music gondozásában. A hatalmas kereskedelmi és kritikai sikert aratott Raising Sand a brit albumlistán és a Billboard 200-on a 2. helyen végzett, rengeteg ország albumchartján került előkelő helyre, többszörös arany- és platinalemez lett.
A rajongótábort erősen megosztotta a 2007-es Raising Sand, ám a kritika pozitívan fogadta a lemezt, 6 Grammy-díjat is nyert, most pedig pedig jött a folytatás. A Raise The Roof producere T Bone Burnett, a lemezen hallható Jay Bellerose dobos, Marc Ribot, David Hidalgo, Bill Frisell és Buddy Miller gitárosok, Dennis Crouch és Viktor Krauss basszusgitárosok, valamint Russ Pahl pedal steel gitáros.
Az albumon olyan ikonok és meg nem énekelt hősök dalainak a feldolgozásai szerepelnek, mint Merle Haggard, Allen Toussaint, az Everly Brothers, Anne Briggs, Geeshie Wiley, a Calexico és Bert Jansch, valamint egy Robert Plant-T Bone Burnett szerzemény, a High And Lonesome.
Tracklist:
01 – Quattro (World Drifts In)
02 – The Price of Love
03 – Go Your Way
04 – Trouble With My Lover
05 – Searching for My Love
06 – Can't Let Go
07 – It Don't Bother Me
08 – You Led Me to The Wrong
09 – Last Kind Words Blues
10 – High and Lonesome
11 – Going Where the Lonely Go
12 – Somebody Was Watching Over Me
Bonus tracks:
13 – My Heart Would Know
14 – You Can't Rule Me
https://zenekucko.com/ropakraro
Találatok: 57