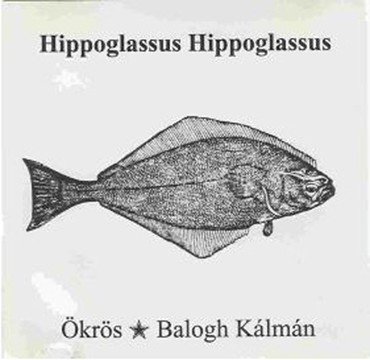 A zene a lélekről szól, a lélekről mesél. Sokfajta stílusú zene létezik, de a zene alapanyaga, a hangok rendszere, a hangok világa azonos. Már fiatal korom óta érdekelt, hogy mi adja egy-egy stílus jellegzetességét, eltérését, különbözőségét a másiktól, hogyan alkalmazkodjunk más-más feltételekhez, hogyan bújjunk más-más öltözetbe.
(Balogh Kálmán)
Annak ellenére, hogy híres cigányzenész család sarja, szülei mérnöknek szánták. Tizenegy éves korában azonban szüleivel látogatást tett híres nagybátyánál, Balogh Elemérnél, aki akkoriban a világot járta és ritkán tartózkodott otthon. Megmutatott egy bonyolult román dallamot unokaöccsének, aki 15 perc alatt megtanulta azt, anélkül, hogy bármiféle zenei előtanulmánnyal rendelkezett volna. Ez az eset megváltoztatta Balogh Kálmán jövőre vonatkozó terveit.
Balogh is a Hungarian cimbalom player, descending from a famous dynasty of Hungarian Gypsy musicians. His virtuosity is matched only by his understanding and respect of his heritage. A graduate of Franz Liszt Academy of Music of Budapest completed his studies in 1980 under supervision of Ferenc Gerencsér. Balogh studied the Gypsy music in Europe and Asia for several years. He has completed many successful tours throughout the world with various ensembles, including five tours in North America. He has performed and toured with many of the best folk bands and has recorded dozens of albums with them and as a solo artist. He was a featured performer in numerous major European festivals and venues featuring Gypsy music. Balogh has performed on concerts in North America. He has performed with the Philadelphia Orchestra, Brooklyn Philharmonic Orchestra, New World Symphony, Oregon Symphony, Austin Symphony and the Band, Oregon Festival Orchestra. He also played at many North American festivals and clubs. He has played with several musicians like Arild Andersen, Patrice Heral, Ferenc Snetberger, Peter Ralchev, Ivo Papazov and Iva Bittova. In 1985 he was awarded the Hungarian distinction of "Young Master of Folk Arts", and two years later he won second prize in the Aladár Rácz cimbalom-competition. As an artist he has performed with Hungarian bands as Jánosi, Ökrös, Téka, Méta, Muzsikás, Zsarátnok, Vízönt, Vasmalom, the Swedish Orient-Express, the Dutch Sultan and Ot Azoj, the English Transglobal Underground, the American Peter Ogi and the Joel Rubin Jewish Ensemble. The cimbalom, a sort of oversized hammer dulcimer played with mallets like a vibraphone, possesses piano like percussive abilities to drive a band rhythmically or take the melodic lead.
01. Rábaközi: Karéj, Dus, Csárdás és Friss
02. Gyimesi: Lassú Magyaros, Sebes Magyaros és Csárdás
03. Kutasföldi: Csárdás
04. Ördöngösfüzesi: Katonakísérő Csárdás és Zsidótánc
05. Ördöngösfüzesi Cigány Keserves és Gyors Csárdás
06. Kispetri Hajnali, A Sarjúé és Legényes
07. Marosszéki: Verbunk és Vármegye
08. Kalotaszegi: Mikor a Pásztor Elvesztette a Juhait
09. Bonchidai Lassú, Ritka, Sűrű Magyar, Csárdás és Szapora
Cimbalom – Balogh Kálmán
Double Bass – Doór Róbert
Viola – Kelemen László, Mester László
Violin – Ökrös Csaba, Molnár Miklós
https://zenekucko.com/HyhY
/pastebin/
---
---
---
Találatok: 19