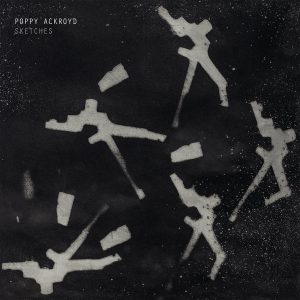 Classically trained pianist, violinist, producer, and composer, Poppy Ackroyd turned heads in the neo-classical world with her previous works Escapement and Feathers, as well as her involvement in Hidden Orchestra (Tru Thoughts). Advocated by giants of the genre, Hauschka and Nils Frahm, the unique musician has returned with a mini-album, Sketches.
Talking about the recording of Sketches, Ackroyd said: "The songs were recorded just outside of Brighton at Retreat Studios, close to the sea on the edge of the village, surrounded by hills, fields and wildlife. As if by magic, it began to rain just before I began to record the track 'Rain', and ended shortly after I finished. You can hear the rain build and then die away with the music on the finished piece.
"I have loved creating this solo piano album. There are normally all these layers that I use to create a world of sound, that I love to build and sculpt, but there is something really special about communicating simply through the instrument alone. With other layers there is always something to hide behind, with only the piano you can just focus on your technique and expression, everything feels very audible and exposed and that is very exciting, especially in a live context."
01. Resolve
02. Light
03. Feathers
04. Rain
05. Time
06. Birdwoman
07. Strata
08. Glass Sea
09. Croft
10. Trains
https://tinyurl.com/ysb8uxy3
Köszi az albumot zangpo!
---
---
---
Találatok: 15