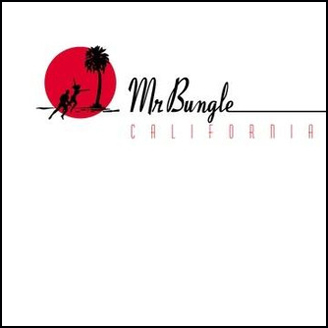 Mike Patton (a zenekar motorja) talán az egyik legsokoldalúbb énekes a rockzenészek között. Eklektikus stílusáról ismert, széles skálájú éneklési technikáinak köszönhetően kiérdemelte a kritikusok dicséretét is. A rock színtéren talán ő a legmagasabb hangterjedelemmel rendelkező énekes, hat oktávval.
Még a Faith No More énekeseként számos világkörüli turné és az MTV révén a metál-rap-pop keverék The Real Thing című albumával fénysebességgel a rock legnagyobbjai között találta magát. A csapat a kilencvenes évek végén feloszlott, és Patton új kihívások után nézett. A mára kultuszelőadóként számon tartott Patton egyből három zenekart is összehozott. Először, még gimnáziumi zenekarként induló Mr. Bungle-t, majd a Tomahawkot, és a Peeping Tomot, amelyben Amon Tobin, Norah Jones, és a Massive Attack is működött közre. (Mike Patton hihetetlenül gazdag hangtartományát és zeneszerzői képességét videójátékok és filmek aláfestéséhez is szívesen kölcsönzi).
A California a Mr. Bungle harmadik és egyben utolsó stúdióalbuma volt. Tipikusan Mr. Bungle, gyakran több zenei műfajt is végigjár egyetlen dal során. Egyedi dallamok, meglepő ritmusváltások és a hangszerek széles skáláját használták.
01. Sweet Charity
02. None of Them Knew They Were Robots
03. Retrovertigo
04. The Air-Conditioned Nightmare
05. Ars Moriendi
06. Pink Cigarette
07. Golem II: The Bionic Vapour Boy
08. The Holy Filament
09. Vanity Fair
10. Goodbye Sober Day
Mike Patton / ének, billentyűs hangszerek
Trey Spruance / gitár, társproducer
Clinton McKinnon / szaxofon, billentyűs hangszerek
Trevor Dunn / akusztikus és elektromos basszusgitárok
Danny Heifetz / dob
David Phillips / pedal steel gitár
Aaron Seeman / zongora
Michael Peloquin / harmonika
Timb Harris / trombita
Bill Banovetz / angolkürt
Larry Ragent / kürt
Ben Barnes / hegedű, brácsa
Eyvind Kang / hegedű, brácsa
Carla Kihlstedt / hegedű, brácsa
Sam / cselló
Marika Hughes / cselló
Henri Duscharme / harmonika
William Winant / ütőhangszerek, basszusdob, timpánok
Jay Steebley / cimbalom
https://tinyurl.com/39c3xrx2
Köszönöm Adam a tippet!
---
---
---
Találatok: 73