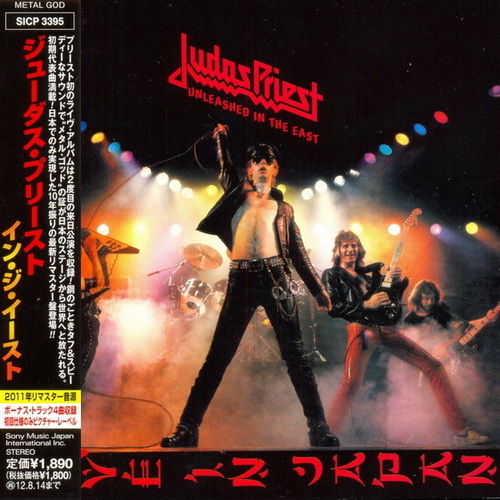 A Judas Priest első koncertalbuma 1979 végén jelent meg két Tokiói koncertfelvétel összállításából. (Igaz a zenekar nem akkor járt először Japánban, már az 1978-as év közepén a Stained Class lemez után is turnéztak ott). A lemez több verzióban is megjelent: európában 1979-ben 9 számmal Unleashed In The East néven, Japánban 1979-ben 13 számmal Priest In The East néven, majd 2000-ben 15 számmal The Ultimate Priest In The East cím alatt jelent meg, és végül 2001-ben a Remastered verzió ismét az Unleashed In The East nevet viseli 13 számmal. Ez a lemez lett a zenekar első platina-albuma és szégyen, hogy kimaradt a NME 50 legjobb koncert albumai sorozatból.
01. Exciter
02. Running Wild
03. Sinner
04. The Ripper
05. The Green Manalishi (With the Two-Prong Crown)
06. Diamonds And Rust
07. Victim Of Changes
08. Genocide
09. Tyrant
10. Rock Forever
11. Delivering The Gods
12. Hell Bent For Leather
13. Starbreaker
Felvételek: 1979. február 10,15 (Koseinenkin Hall & Nakano Sun Plaza, Tokyo)
Robert Halford – ének
Glenn Tipton – gitár
K.K.Downing – gitár
Ian Hill – basszus
James "Les" Leslie Binks – dob
Producer: Tom Allom
-justpaste-
………………………………………………………………………………………………………….
---
---
---
Találatok: 18