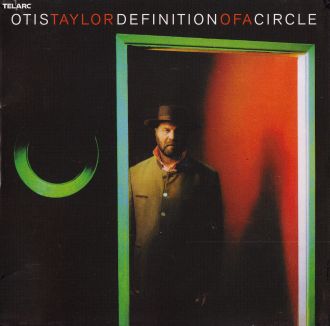 Az 1948-ban Csikágóban született muzsikus karrierje a hatvanas években indult (legismertebb formációja az Ex Purple tag Tommy Bolinnal közös T&O Short Line volt.) '77-ben a család került előtérbe és egy időre felfüggesztette az aktív koncertezést.
1995-ben barátja és első lemezeinek producere, Kenny Passarelli nyomására újra a blues szinpadokon találkozhatunk vele. A bemutatkozó Blue Eyed Monster-rel már komoly kritikai visszahangot váltott ki, főleg az erősen szókimondó, őszinte szövegek miatt.
A harmadik, White African címre keresztelt lemez hozta az igazi áttörést. mindenféle díjak kezdtek özönleni és jöttek a komoly fesztiválmeghívások is. Innentől kezdve nem múlt el év, hogy ne szerepeljen legalább két, de inkább négy-öt kategóriában az év legjobbjait felvonultató W.C. Handy Díjátadón.
A kritikai és közönségsiker hatására 2003-ban a tekintélyes Telarc kiadóhoz szerződött. Náluk jelent meg idén februárban a Definition Of A Cicle című legfrissebb anyaga olyan vendégek közreműködésével, mint Gary Moore és Charlie Musselwhite.
2004-ben a Living Blues az év legjobb blues előadójává választotta.(zene.hu)
Otis Taylor már járt a kuckóban, most erre a 2007-os remekére szeretném felhívni a figyelmeteket.
A számok:
1. Little Betty
2. Black's Mandolin Boogie
3. Looking Over Your Fence
4. They Wore Blue
5. Few Feet Away
6. Something in Your Back Pocket
7. My Name Is General Jackson
8. Love and Hesitation
9. Maharaja Daughter
10. Long Long Life
11. Mexican Cowboy
12. Lifetime of Freedom
A lemezt készítették: Otis Taylor – Guitar (Acoustic), Banjo, Guitar, Vocals, Piano, Mandolin, Slide Guitar; Josh Kelly – Drums; Richard Sharples – Mandolin; Ben Sollee – Cello, Electric Cello; Cassie Taylor – Bass, Vocals; Hiromi Uehara – Piano; Junko Ohashi – Vocals; Cecelia E. Alvarez – Spoken Word; Brian Juan – Organ, Piano; Se Youn Kwon – Vocals; Zach Miskin – Cello; Ron Miles – Cornet; Gary Moore – Guitar; Charlie Musselwhite – Harmonica.
https://zenekucko.com/04964
Találatok: 48