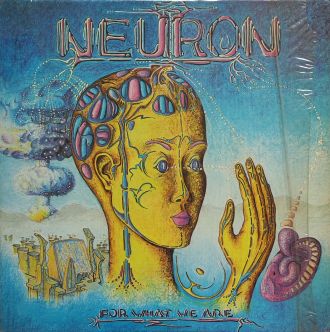 Az egylemezes csikágói Neuron együttes lelke Dale Vargas (1963) gitáros volt, aki Johnny Vargas trombitás gyermekeként már igen korán muzsikálni kezdett.
13 éves korától basszusgitárosként, később szólógitárosként tevékenykedett.
17 éves volt, amikor a Neuron lemezét készítették, melyen öt saját szerzeménye is helyet kapott.
Én az e lemezen hallható Time Of The Season című számra figyeltem fel, amely a Zombies együttes slágerének zseniális feldolgozása.
Dale Vargas azóta is dolgozik, de soha nem sikerült az első vonalba felküzdenie magát. Kár.
A számok:
A1 Time Of The Season
A2 Naughty Girl
A3 For What We Are
A4 Do Me Right
B1 Don't Be Cold
B2 Because We Love You
B3 Inside Of Me
B4 Free To Go Anywhere
A zenészek:
Bass, Vocals – John Zepeda
Drums – Mike Gates
Guitar – Cisco Garza, Jaime Guerrero
Guitar, Vocals – Dale Vargas
Keyboards – Rubin Agusto
https://zenekucko.com/07761
Találatok: 74