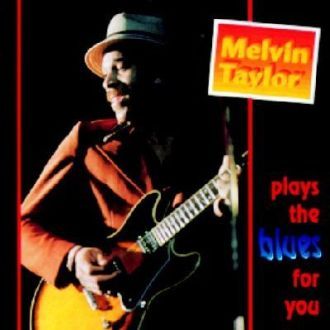 Melvin Taylor (1959) amerikai blues gitáros-énekes Mississippi állam Jackson városában született, de 1962 óta Chicagóban él. A hetvenes évek végétől éjszakai szórakozóhelyeken lépett fel. A nyolcvanas évek elejétől nyugat-chicagói blues klubokban játszott, s turnéit követően ma is ugyanoda tér vissza
Most egy, a német Night & Day Records által a Lucky Petersonnal közös felvételeiből készített válogatást hoztam újra  bemutatni a Kuckóba.
A számok:
01 Talking To Anna-Mae (Part 1)
02 TV Mama
03 I'll Play The Blues For You
04 Born To Loose
05 Tribute To The Wess
06 Cadillac Assembly Line
07 Voodoo Daddy
08 Talking To Anna-Mae (Part 2)
09 Groovin' In Paris
10 Kinda Easy Like
11 Don't Answer The Door
12 Ridin'
A zenészek
Melvin Taylor – guitar, vocal (except 11)
Lucky Peterson – organ, piano, vocal (11)
Titus Williams – bass guitar
Ray Allison – drumas
A 2013. június 14-i bejegyzés frissítése.
https://zenekucko.com/04525
Találatok: 25