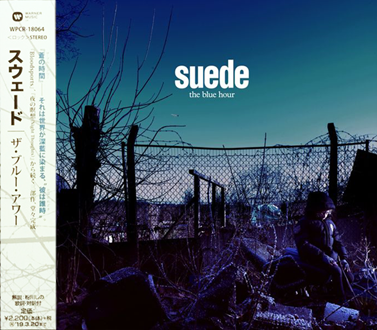 A Suede kimondottan jó formában van, már a 2016 Night Thoughts albumuk is komoly művészi kvalitásokról árulkodó munka volt, ami új dimenzióba helyezte a zenekart, de az új The Blue Hour című albummal sikerült emelni a tétet: ez a lemez a britpop egyik csúcsteljesítménye, és az egyik leginnovatívabb dark-rock album is egyben. Na jó, nem úgy, ahogy a Sisters Of Mercy vagy a The Cure volt mondjuk 1985-ben, hanem úgy, ahogy csak az ötven felett lehet hozzányúlni, illetve inkább csak ihletet meríteni a műfajból.
A The Blue Hour persze ízig-vérig Suede-album, a dalok többsége nem tér el a zenekar 1993 körül megalkotott hangképétől, de a vonós hangszerelés, a gregoriánt idéző kórusmunkák, a végtelenül keserű atmoszférák és zörejek elbillentik az összképet a dark tartományába. A Suede sosem volt ennyire elkeseredett, ennyire kiábrándult, ennyire társadalomkritikus, a nyitó dal, az As One a zenekar egyik legerősebb megszólalása és egyben a legjobb intrója, a Chalk Circles-nél talán sosem volt mélyebbre hangolt dala a Suede-nek. Az albumnak gyakorlatilag nincsenek gyenge pontjai, még azok a számok sem, amelyek afféle tipikus Suede-felvételek, és bármikor készülhettek volna az elmúlt huszonöt évben.
Mert a zenekar mindig is fel tudta mutatni a sötét glam-rock és a rádióbarát indie-pop addig sosem ismert árnyalatait, most viszont annyira komplex, érett és rétegzett az album, hogy gyakorlatilag megunhatatlan. A legjobb dolog volt, amikor a 2002-es A New Morning után a zenekar 2013-ban revitalizálta magát a Bloodsports című albummal, és immár trilógiává bővítve a visszatérő lemezeit. Vannak dolgok, amihez bátorságra van szükség, ilyen például a kórusok szerepeltetése, ami gyakran giccsessé tehet egy produkciót, miközben annyira jó hallgatni… A Suede bátran, elegánsan nyúlt a pátoszt sem nélkülöző hangszerelésekhez, a vonósmunkák kivitelezésében egyébként a City of Prague Philharmonic Orchestra segítette a zenekart.
Az elején egyszerűnek tűnő, aztán egyre bonyolultabb, egyre katartikusabb felépítmények azonban megmaradtak popdaloknak, és mégis az a legjobb az egészben, hogy nem művészkedtél el, mint ahogy mondjuk Bowie tudja elragadtatni magát. The Blue Hour az év egyik legjobb albuma, amely végére sem ül le, sőt az utolsó tartományban teljesedik ki igazán, hiszen a lemez egyik csúcspontja a Don't Be Afraid If Nobody Loves You című reményfutam-dal. Egy önmagát felszámoló civilizáció lírai riportjai ezek a dalok, az éjszaka és az alkonyat közti kék állapotról, hogy jó legyen nekünk arra az 50 percre, amíg a lemez lejár, sőt még azon is túl…
(nullahategy.hu)
01. As One
02. Wastelands
03. Mistress
04. Beyond The Outskirts
05. Chalk Circles
06. Cold Hands
07. Life Is Golden
08. Roadkill
09. Tides
10. Don't Be Afraid If Nobody Loves You
11. Dead Bird
12. All The Wild Places
13. The Invisibles
14. Flytipping
Suede
Brett Anderson – vocals
Richard Oakes – guitar
Simon Gilbert – drums
Mat Osman – bass guitar
Neil Codling – synthesiser, piano
City of Prague Philharmonic Orchestra
Guy Protheroe – conducting
Lucie Švehlová – concertmaster
Neil Codling – arrangement (except on track 13)
Richard Oakes – arrangement (on track 3)
Oli Langford – arrangement (on track 8)
Craig Armstrong – arrangement (on track 13)
Vitek Kral – recording engineering
Michael Hradiský – assistant engineering
https://pasteb.odavisz.cam (klikk)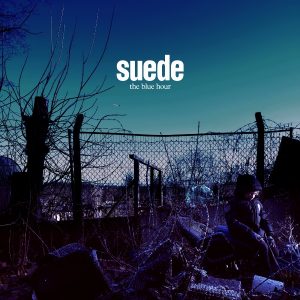 ---
---
---
Találatok: 8