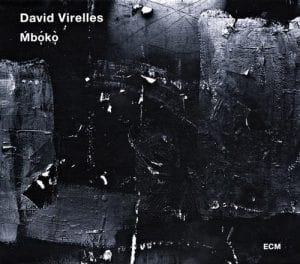 Dúdolható, széles dallamokat senki ne várjon a lemez kapcsán. Egyfajta "jazz-drum&bass" világot tár elénk a zenekar, mindenek előtt hangsúlyozva a feszes ritmusokat. Mintha egy afrikai vadászaton vennénk részt; a távolból, egy kis faluból, törzsi dobok jellegzetes hangját fújná felénk a szél. Virelles így definiálta zenéjét: "Szakrális muzsika zongorára, két bőgőre, dobra, és biankoméko-ra". El kell áruljam (nem én d300!): hallottam már a szakralitást – legalábbis számomra – hitelesebben "átnyújtó" albumokat, de tény, hogy David Virelles műveiben van jókora hit, erő és tisztaság.
Rendkívül érdekes és örömteli, hogy bizony erős bartóki "beütésre" figyeltem fel Virelles témáiban, harmóniáiban. A mi Mesterünket egyszerűen lehetetlen nem figyelembe venni, ha csak egy kicsit is modernebb muzsikáról van szó! Az improvizálás terén -mondjuk úgy- a szokásos területekre lép a zongorista. Sok-sok Herbie Hancock, falatnyi McCoy Tyner és Brad Mehldau. Így építette fel magát Virelles. Viszont olyan jól csinálta, hogy összeségében egységes, és egyéni stílusra tett szert. Tetszik szenzitív billentése, és végtelen nyugalma, ahogy a zenei "kitöréseket" kezeli.
Belelapozva a lemez "kiskönyvébe" derült ki számomra, hogy a biankoméko egy négy részből álló, Kubában használatos, nyugat-afrikai gyökerű ütőhangszer. Az "Mbókò"-n egy Roman Díaz nevű "percussion"-ös játszik, és igen fontos szerepet kapott a felvételen ezen instrumentum. A furcsaságok azonban nem érnek véget, hiszen igen egyedi felállásban vonult stúdióba a Virelles fémjelezte csapat. Szó szerint "double bass" hallható az anyagon, mert két (!) bőgős kapott szerepet David-tól.
/Gáspár Károly – jazzma.hu/
With 'Mbókò', Cuban pianist-composer David Virelles has taken the folkloric rhythms of Afro-Cuban religious ritual and transmuted them into a 21st-century music resonating with mystery and meaning.
The main title, 'Mbókò', can mean "fundament" or "sugar cane" or "The Voice," not the human voice but The Voice that is believed in Abakuá culture to be the voice of a spirit, or spirits. Sound is an element revered in this culture, and that idea – the worship of sound itself – was a shaping force in the performances of Virelles' compositions on 'Mbókò'.
Tracklist:
01. Wind Rose (Antrogofoko Mokoiren)
02. The Scribe (Tratado de Mpego)
03. Biankomeko
04. Antillais (A Quintin Bandera)
05. Aberinan y Aberisun
06. Seven, Through the Divination Horn
07. Stories Waiting to Be Told
08. Transmission
09. The Highest One
10. Efe (A Maria Teresa Vera)
Personnel:
David Virelles – zongora
Thomas Morgan – bőgő
Robert Hurst – bőgő
Marcus Gilmore – dob
Roman Díaz – biankoméko, ének
2017. 11. 15 poszt frissítése.
---
---
---
Találatok: 63