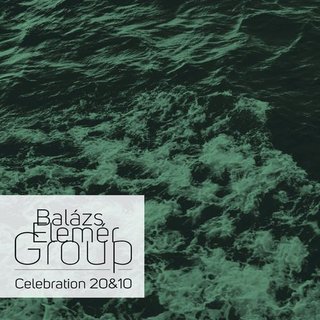 Tizedik stúdióalbumával ünnepli fennállásának huszadik születésnapját az egyik legnépszerűbb hazai jazz-zenekar, a kétszeres Fonogram-díjas Balázs Elemér Group. Erre utal a zenekar legújabb lemezének címe is, amelyre a zenekar minden tagja írt egy–egy dalt.
A Celebration 20&10 című lemezen a zenekar egyedi aspektusából, főként a tagok saját szerzeményein keresztül ismerhetjük meg múlthoz, harmóniához és barátsághoz fűződő viszonyukat és lehetünk részesei az elmúlt két évtized alatt kialakult különleges zenei világuknak. A hagyományokhoz híven az új lemezre is felkerült egy magyar népdal, valamint tisztelgés két, a zenekar számára fontos zenész, Lyle Mays és Michel Legrand előtt.
Balázs Elemér – dob
Horváth Cintia – ének
Szakonyi Milán – ének
Balázs József – zongora
Komjáti Áron – gitár
Lakatos Pecek Krisztián – bőgő
Czibere József – ütőhangszerek
Tracklist:
01 – Zephyr
02 – Chess Piece
03 – Silhouette
04 – Celebration
05 – Secret
06 – Rising Up
07 – Dedicated to Lyle Mays
08 – Mag
09 – Ant
10 – Once Upon a Summertime
11 – Ha elindul ez a vonat
https://zenekucko.com/balelcel
Ha kicsomagolásnál jelszót kér, írd be a Zenekucko szót a megfelelő helyre.
Találatok: 83