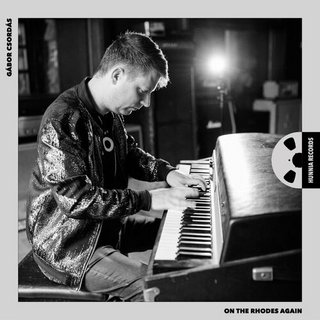 A Csordás Gábor trió 2021-ben a Chasing a dream című albumával debütált. Az idei lemez, az On the Rhodes again egy élő koncertfelvétel, melyen Gábor egy Fender Rhodes Mark I elektromos zongorán játszik. Ez a különleges hangszer egy egészen más megvilágításból mutatja be a trió zenei világát, kicsit a hetvenes évek világát is megidézve.
Dög és líraiság keveredik a zenekar előadásában. A stenkes, grúvos alapok a neo-soul és a funk/hiphop hatását mutatják, de Gábor költői oldala is tetten érhető az improvizációk során. A három, hangszerét tökéletesen uraló zenész közössége a legmagasabb szinten játszó trió, amely itthon szinte egyedülállóként képes egyszerre a nyílt, izgalmas jazzre és a szigorú beatek játékára is, mindezt dallamos, a közönség által is könnyen befogadható szerzeményeken keresztül.
Csordás Gábor – zongora
Bartók Vince – basszusgitár
Fábry Adonisz – dob
Tracklist:
01 – Wayfinder
02 – Slow Waves
03 – Houdini
04 – Fresh
05 – Boogie Wunderland
https://zenekucko.com/csogaoroa
Ha kicsomagolásnál jelszót kér, írd be a Zenekucko szót a megfelelő helyre.
Találatok: 73