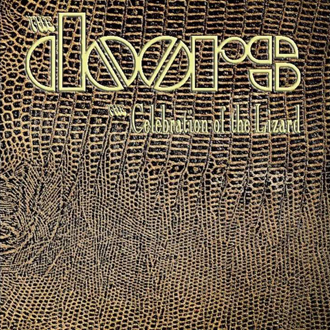 Ez a The Doors: The Celebration of the Lizard kiadatlan albumának a nem hivatalos rekonstrukciója.
Amikor a zenekar 1968-ban belépett a stúdióba, a társaság kreatív válságban volt. A zenekart elérte a "harmadik album-szindróma". Majd jött a nagy ötlet, amit később a producer elkaszált.
Az eredeti terv szerint a lemez felén, Jim Morrison "The Celebration of the Lizard" műve lett volna, hét részben, de a darab túlságosan elvont volt Paul Rothchild producer számára, aki úgy érezte, a zenekarnak feltétlenül szüksége van egy slágerre, és állítólag maga a banda sem tudta megzenésíteni  (igazán) az egészet a stúdióban.
Rothchild meggyőzte a bandát, hogy hagyják az egészet a fenébe, és írjanak egy slágert. Jim Morrison epikus művét kidobták a kukába egy sláger kedvéért, aki ezután inkább az alkoholhoz nyúlt, nem törődött az albummal és a zenekartól is eltávolodott. (Morrison soha nem tartotta magát énekesnek, ő költőként tekintett magára. Undorodott a zeneipartól). A korábbi verzióból csak az ötödik rész, a "Not To Touch The Earth" maradt meg, amely a Waiting For The Sun névre keresztelt album sajátjává vált.
A legenda szerint a "The Celebration of the Lizard" által hagyott űrt két dallal töltötték fel, amelyeket az Elektra Records vezetőjének, Jac Holzmannak a 10 éves fia választott ki. A The Doors eredeti, 1965-ös demójának fel nem használt ötleteit, a "Hello, I Love You" és a "Summer's Almost Gone"-t átkomponálták, sláger lett, működött.
A The Celebration of the Lizard albumból Waiting For The Sun lett, és a slágerlistán a banda legjobb helyezést elérő albuma lett. Viszont ez nem az az album, amilyennek Jim Morrison eredetileg szerette volna. Talán most?
Tracklist :
Side A:
1. Five To One
2. Love Street
3. We Could Be So Good Together
4. Yes, The River Knows
5. My Wild Love
6. The Unknown Soldier
Side B:
7. Spanish Caravan
8. Wintertime Love
9. Celebration of the Lizard
This is a reconstruction of the unreleased Doors album Celebration of the Lizard, which was restructured into 1968's Waiting For The Sun.
Upon entering the recording studio in 1968 to make their third album, The Doors hit a creative wall for several reasons. First and foremost, they had simply run out of material, having blown through their backlog of quality songs with their first two albums in the previous year. Paraphrasing Robbie Krieger, the 'Third Album Syndrome' had affected The Doors, who were thrown into the position of needing a new album to promote with no songs immediately on hand, forced to compose new material in the studio. A solution was to base their third album around a lengthy poetry piece of Jim Morrison's, entitled "Celebration of the Lizard". Originally claimed to occupy an entire side of the LP, "Celebration of the Lizard" would have included seven sections, some of which were experiments in noise to accompany Morrison's abstract poetics. Unfortunately, the piece was too abstract for producer Paul Rothchild, who felt the band absolutely needed a hit single, and the band themselves allegedly could not properly record the song to their liking in the studio.
Rothchild presumably convinced the band to abandon "Celebration of the Lizard" midway through the recording sessions for the album, which signaled a change in Jim Morrison himself to a state of drunken ambivalence. After his epic poetic masterpiece was killed in favor of a hit single, he simply stopped caring about the album and turned instead to alcohol and his own circle of followers who vied Morrison's time away from the actual members of The Doors. The only thing salvaged from the formerly-title track was its fifth section, "Not To Touch The Earth", which became its own track on the album, which was retitled to Waiting For The Sun. The legend has it that the void left by "Celebration of the Lizard" was filled with two songs chosen by the 10-year-old son of Elektra Records head Jac Holzman. Unused filler from The Doors' original 1965 demo, "Hello, I Love You" and "Summer's Almost Gone" were rearranged specifically to be a hit single and it's b-side. It worked; the album Celebration of the Lizard transformed into Waiting For The Sun, the band's highest charting album. But it was not the album that Jim Morrison had originally wanted it to be. Can it now?
source:
http://albumsthatneverwere.blogspot.co.uk
---
---
---
Találatok: 199