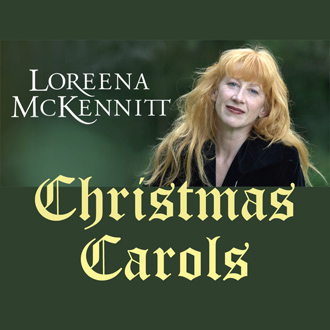 "a kelta kész minden pillanatban fellázadni a tények zsarnoksága ellen".
(Szerb Antal : A Pendragon legenda)
Sokan ismerik és szeretik, és legalább ennyien vannak, akiknek hangja hallatára feláll a szőr a hátukon; bizonyos fül számára egyenesen kellemetlen, vagy jobb esetben szokatlan – néhányan a világzene és a "new age" – előadók csúcsának tekintik.
1982-ben ősei földjére, Írországba látogatott, amely nagyon mély benyomást tett zenei ízlésére is. Egy évvel később, 1983-84 telén Londonban egy kórházban betegeskedett, amikor egy jótét látogatója fel akarta vidítani azzal, hogy egy közeli ócskásboltban meglátott egy szép, antik hárfát – Loreena kiszökött a kórházból és megvette, a betegágya mellett teljesen egyedül tanult meg rajta játszani. A mai napig ezt a hárfát használja fellépései során.
Loreena 1957 február 17-én született a kanadai Manitobában. Édesanyja ápolónő volt, édesapja farmer, Loreena pedig – meglepő módon – eredetileg állatorvosnak készült. Gyerekkorában felföldi táncokat tanult, ám egy autóbaleset után fel kellett hagynia ezzel – cserébe megkapta nagyanyja zongoráját, és zenét kezdett tanulni, majd tanára segítségével bekerült a helyi kórusba is. Közben folytatta állatorvosi tanulmányait is, amelyeket azonban néhány év után abbahagyott, apjának segített az állatok gondozásában; ebben az időszakban kísértette meg őt a népzene is. 1981-ben Stratfordba költözött (Ontario állam), és a helyi fesztivál számára, valamint kanadai filmekhez komponált zenét, Shakespeare-darabokban szerepelt. Magasra ívelő pályáját azonban csaknem derékba törte 1998-ban, hogy vőlegénye elhunyt egy vízi balesetben. Ezt követően 2006-ig nem adott ki új stúdióalbumot a lemezeit saját kiadója és menedzsmentje útján megjelentető és gondozó művésznő.
………………………………………………………………………………………………………………………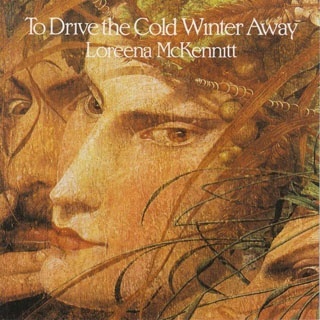 TO DRIVE THE COLD WINTER AWAY (1987)
A második album felvételei a guelphi "Miasszonyunk" templomban készültek, szintén Ontario államban, hangzásuk ezért is különleges: aki jól fülel, még egy-egy köhögést vagy leeső vonó hangját is elcsípheti. A tíz szám közül hét angol, ír és skót karácsonyi dal hangzik el, amelyek közül a The King érdemel említést. Ezen a lemezen is meglep minket két tisztán instrumentális számmal és egy saját szerzeménnyel, amely kissé emlékeztet már a későbbi lemezek hangulatára (Snow).
01. In Praise Of Christmas
02. The Seasons
03. The King
04. Banquet Hall
05. Snow
06. Balulalow
07. Let Us The Infant Greet
08. The Wexford Carol
09. The Stockford Carol
10. Let All That Are To Mirth Inclined
https://tinyurl.com/4paf77ev
/pastebin/
---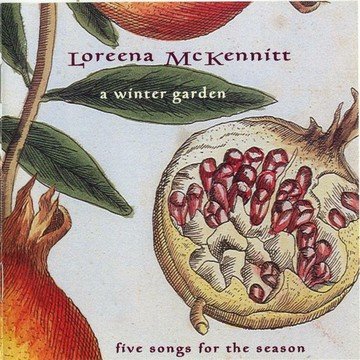 A WINTER GARDEN (1995)
Rövid, mindössze öt dalt tartalmazó projekt, néhány carol és saját szerzemény található rajta, amelyeknek különlegessége, hogy Peter Gabriel bath-i stúdiójában lettek felvéve. A hangok és az utómunkálatok során felvitt rétegek gyakorlatilag tökéletesek, a dallamok között néha "felemlegetődik" a To Drive the Cold Winter Away néhány reminszcenciája, illetve a már említett Snow című szám eredeti formájában hallható.
1. Coventry Carol
2. God Rest Ye Merry, Gentlemen
3. Good King Wenceslas
4. Snow
5. Seeds Of Love
https://tinyurl.com/2p8pw2na
/pastebin/
---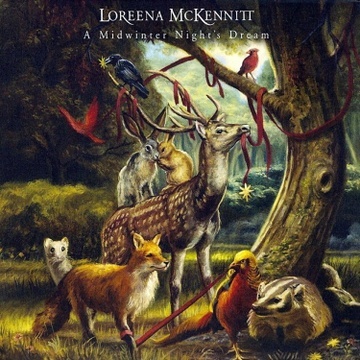 A MIDWINTER NIGHT`S DREAM (2008)
Kifejezetten a téli ünnepekhez kapcsolódó, bensőséges hangulatot árasztó albuma a kanadai énekesnőnek. Az több hangszeren is remekül játszó Loreena McKennitt ezúttal is elbűvölően ötvözi a világzenét és a kelta muzsikát közel-keleti motívumokkal.
01. Holly & The Ivy
02. Un Flambeau, Jeannette, Isabelle
03. Seven Rejoices Of Mary
04. Noel Nouvelet!
05. Good King Wenceslas
06. Coventry Carol
07. God Rest Ye Merry Gentlemen
08. Snow
09. Breton Carol
10. Seeds Of Love
11. Gloucestershire Wassail
12. Emmanuel
13. In The Bleak Of Midwinter
https://tinyurl.com/58hkm776
/pastebin/
---
---
---
Találatok: 101