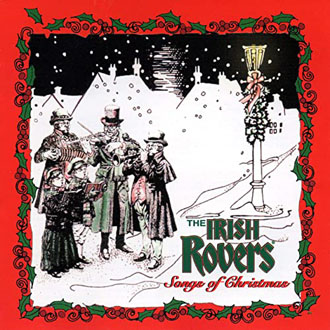 Két Észak-Írországi ír testvér: George Millar és Will Millar alapította zenekar a The Irish Rovers. A család a 60-s évek elején kivándorolt Kanadába. A zenekart már kanadai migránsként alapítják, a nevét pedig George anyja találta ki. Az tudni kell, hogy a 60-as években volt egy ír folk zenei bumm (is), sorra indultak az ilyen jellegű fesztiválok, rendezvények, klubbok amik nagyban segítették a zenekar a fokozatos ismertséghez.
1966-ban Kaliforniába megy a zenekar, abban a reményben, hogy felléphetnek az ottani folk-klubokban. Útközben Észak-Kaliforniában az autójuk lerobban egy olasz étterem közelében, és mit ad Isten két Észak-Írországi ír bevándorló tulajdonában van az étterem, akiktől a fiúk szobát és ellátást kapnak, valamint bemutatják nekik Jan Brainerd managert, aki segít nekik fellépni a San Francisco-i The Purple Onion-ban. A városban hamar híre megy a zenekernak és öt hónapig(!!!)  telt házzal játszanak. A banda ezután már kisebb sztárként Kalifornia más folk-klubjaiban nyomja ezerrel.
Még ebben az évben a Rovers lemezszerződést ír alá a Decca Records-szal, és felveszik az első albumukat, a The First of the Irish Rovers-t. Az album elég sikeres ahhoz, hogy hamarosan követi a második, ami tartalmazza az első slágerüket, egy eredetileg Shel Silverstein által 1962-ben írt és rögzített dal, a The Unicorn.
01. Bells Over Belfast (G. Millar)
02. God Rest Ye Merry, Gentlemen
03. Christmas Caroling (New words, G. Millar)
04. Away In A Manger
05. Good King Wenceslas
06. We Three Kings
07. The Christmas Traveller (S.C. Smith)
08. What Child Is This?
09. Christmas In Killarney (Redmond, Cavanaugh & Weldon)
10. Silent Night
11. Miss Fogarty's Christmas Cake (C.F. Horn)
12. All Through The Night
13. Grandma Got Run-Over By A Reindeer (R. Brooks)
14. We Wish You A Merry Christmas
https://tinyurl.com/2p8wu4hj
/justpaste/
---
---
---
Találatok: 102