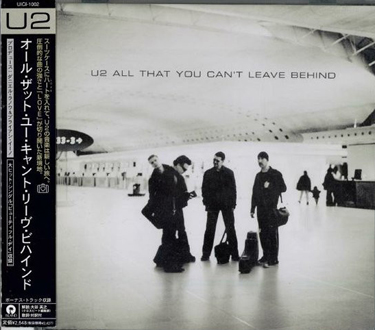 Az 1001 Albums You Must Hear Before You Die (1001 lemez, amit hallanod kell, mielőtt meghalsz) sorozat 907-ik lemeze.
Több mint 20 évvel ezelőtt jelent meg a U2 tizedik lemeze, az All That You Can't Leave Behind, ami fontos mérföldkő volt ez a zenekar történetében. A zenei pályán eltöltött harmadik évtizedük nyitánya és egyben sok szempontból a gyökereikhez történő visszatérés. Ugyanakkor ez már az a pont volt, ahol a U2-t joggal a legnagyobb élő zenekarok között tartották számon. A lemez mind kritikailag mind kereskedelmileg jól működött, sokan egyenesen a The Joshua Tree és az Achtung Baby szintjén lévő klasszikusként kezelik a mai napig. És bár ez a cím talán nem egészen megérdemelt, 20 év távlatából elmondható, hogy ez volt az utolsó olyan U2-lemez, ami teljesen átitatta az aktuális popkultúrát, rádiókat, zenecsatornákat, slágerlistákat és stadionokat.
Az album címe mindent elárul (Minden, amit nem tudsz elhagyni/hátrahagyni). Az együttes célja és koncepciója a sallangok hátrahagyása volt, kizárólag a U2-esszencia megtartása mellett. A sallangok ebben az esetben a 90-es évek néhol zsákutcába torkolló kísérletei voltak. A Zooropa és Pop lemezek se a rajongóknál se a kritikusoknál nem találtak lelkes fogadtatásra és érdekes módon később maga a zenekar is ignorálni próbálta a diszkográfia ezen szakaszát. Az elektronikuszenei elhajlások és főleg a bizarr koncertdíszletek után Bono és társai vissza akartak térni a 80-as évek végén általuk tökéletesített csillogó arénarock-hangzáshoz.
Rögtön le is szögezhetjü: ez sikerült. Érdemes volt mindent hátrahagyni? Talán nem. A Zooropa-t és a Pop-ot övező kritikus konszenzus ellenére ezek a lemezek az elrontott kísérletekkel együtt is sokszor érdekesek és izgalmasak voltak és méltatlanul vannak háttérbe szorítva a mai napig. Az együttes 2000-ben hibátlanul újradefiniálta a saját esszenciáját, mindazt, ami összetéveszthetetlenül U2-vá teszi a U2-t. Ám az vadhajtások kigyomlálásával egyúttal elvesztették azt, ami izgalmassá tette őket. Csak az maradt, amit nem lehetett hátra hagyni: letisztult, tökeletesen megszerkeztett és előadott stadion rock, mindenféle kockázat és őrület nélkül. Az All That You Can't Leave Behind egy olyan együttes munkája, akik teljesen tisztában vannak azzal mire képesek, mit vár tőlük a közönség, mik az erősségeik és mik a határaik.
/lángoló/
01. Beautiful Day
02. Stuck In A Moment You Can't Get Out Of
03. Elevation
04. Walk On
05. Kite
06. In A Little While
07. Wild Honey
08. Peace On Earth
09. When I Look At The World
10. New York
11. Grace
12. The Ground Beneath Her Feet (UK only)
Bono – ének
The Edge – gitár, billentyűsök, ének
Adam Clayton – basszusgitár
Larry Mullen, Jr. – dob
Producer : Daniel Lanois, Brian Eno
https://pastebin.odavisz.cam (klikk)
---
---
---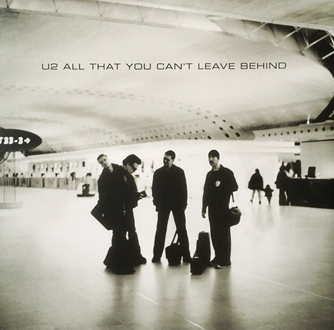 Találatok: 97