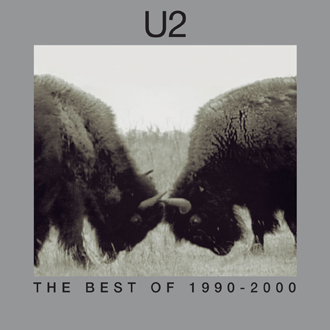 Kezdeti hőskorszakát követően a világ egyik legnevesebb rockzenekara fokozatosan a fellegekbe veszett, s mint névadója, az amcsi kémrepülő, iszonyatos magasból kutakodta az itteni helyzetet.
A földre 1997-es, Pop című lemezével tért vissza újra, de míg az az anyag a "feltápászkodás" jegyében jött létre, az All That You Can´t Leave Behind egy minden eddiginél erősebb formát mutatott.
Egy több éven keresztül változatlan felállású zenekar hullámzó teljesítményén fennakadni persze dőreség lenne. Bonóék őszinte mozgalmistaként, politikai véleményüket harsányan hangoztatva indultak útnak a nyolcvanas évek new wave, alterock színterén, paripájuk nyergében lobogtatva a "szabadság zászlaját". Emlékezetes U2-dalok a későbbiekben is születtek, de korai albumaik (Boy, October, War, The Joshua Tree) iránt érzett nagyfokú szimpátiám idővel jócskán megfakult.
Természetesen az ír ügy melletti kiállás, a Live Aid-koncert, az Amnesty International-támogatás, az etióp misszionáriuskodás, a berlini fal leomlása feletti örvendezés, a frissiben felszabadult Szarajevóban megtartott fellépés, vagy az éppen aktuális törekvés, a harmadik világ adósságainak eltörléséért folytatott küzdelem önmagában igen dicséretes gesztus, csak éppen képtelen az ember komolyan venni attól a "ripacstól" a stadionokban.
• Más:
A csapat 1988-ban nyert először Grammy-díjat a The Joshua Tree c. albumukkal, és azóta összesen 22 díjat zsebeltek be. Grammy-díjakat többek között eddig olyan kategóriákban nyertek, mint a "Legjobb rock duo vagy csapat", "Az év albuma", "Az év felvétele", "Az év dala" és a "Legjobb rockalbum". A csapatot ezen felül hétszer tüntették ki Brit zenei díjjal. Írországban 2001 óta tizennégyszer nyertek Meteor-díjat. Jelentősebb díjaik között van egy American Music Award, négy MTV videó díj, tíz Q-díj, két Juno-díj, három NME-díj és egy Golden Globe. A U2-t 2005-ben beiktatták a Rock and Roll Hall of Fame-be is.
/forrás: mancs+wiki/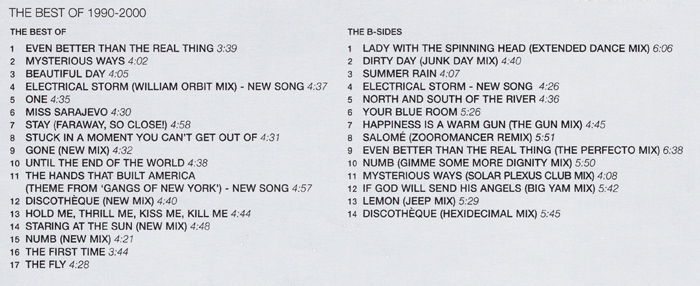 https://pastebin.odavisz.cam (klikk)
---
---
---
Találatok: 88