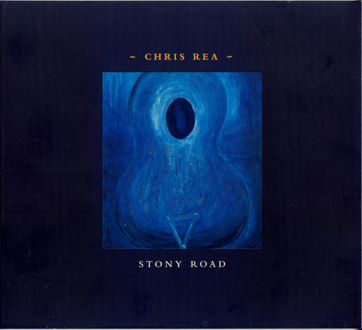 Chris Rea mióta kilépett a siker orientált zenei piac színpadára, sohasem hanyagolta el gyökereit, a bluest. Ha összehasonlítjuk az új évezred nárcisztikus pop sztárjaival, akkor egy egyszerű embert láthatunk magunk előtt. A "Stony Road" című albumának megjelenése fordulópontot jelentett az életében és karrierjében egyaránt. Ráébredt, és ennek nyomán döntést hozott: mozoghat a rock és a soul homályos dimenziójában, útközben felszedegetve a funk és a jazz aranyrögeit, és így hagyhat nyomot a pop zene horizontján anélkül, hogy további kompromisszumokra kényszerülne.
Disc One
01. Changing Times
02. Easy Rider
03. Stony Road
04. Dancing The Blues Away
05. Burning Feet
06. Mississippi
07. Slow Dance
08. When The Good Lord Talked To Jesus
09. Heading For The City
10. So Lonely
11. Someday My Peace Will Come
12. The Hustler
13. Give That Girl A Diamond
Disc Two
01. Sun Is Rising
02. Got To Be Moving On
03. Ain't Going Down This Way
04. Catfish Girl
05. Ride On
06. Segway
07. Qualified
Accordion – Ed Hession
Banjo – Gerry O'Connor
Bass – Sylvin Marc
Drums – Martin Ditcham
Guitar – Robert Ahwai
http://pastebin.odavisz.cam (klikk)
……………………………………………………………………………………………………………………..
---
---
---
Találatok: 114