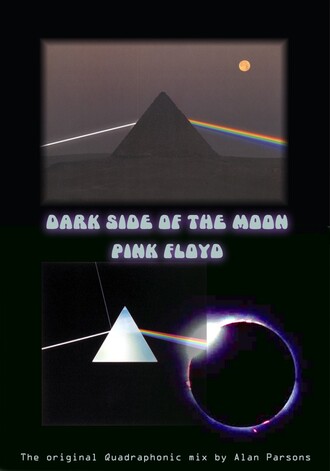 Sok-sok munka, számos koncert után 1973. március 2-án megjelent a Pink Floyd és bátran állítható, hogy a zenetörténet egyik legnagyobb sikere, az eddig több mint 50 millió példányban elkelt Dark Side of the Moon album.
A bandáról vagy az albumról nem fogok írni, hiszen azt megtette korábban Levin mester. A jeles dátum miatt most a kiadvány egy igen érdekes változatát hoztam: ez a rajongói kiadás DVD-A formátumban jelent meg és állítólag az eredeti 4 csatornás Alan Parsons mester szalagon alapul, amelyet kiegészítették egy alacsony frekvenciájú ötödik sávval. Ez a hanganyag a kritikusok szerint simán összemérhető a Guthrie SACD-vel és aki szereti az extra mélyeket annak biztosan bejön. Az anyag egyébként masszívan a másfél Gb fölött van (24bit, 96kHz), szóval eltart egy darabig, amíg lemászik. Sem a számokat sem a bandát ill. a közreműködőket nem akarom újra felsorolni. A számokat úgyis ismeri mindenki a többi meg megtalálható Levin írásában.
Remélem azért sikerül örömet szerezni a rajongóknak!.
Ezt a bejegyzést még a tegnapi nap, az 50. évforduló napjára igazítottam, de valamilyen probléma miatt képtelen voltam tegnap befelyezni. Nem tudom, hogy csak az én készülékemben van-e a hiba, de mostanában időnként mintha teljes magán kívül lenne a Kuckó. 🙁
Kellemes zenehallgatást!
https://justpaste.it/dcg5k
Találatok: 251