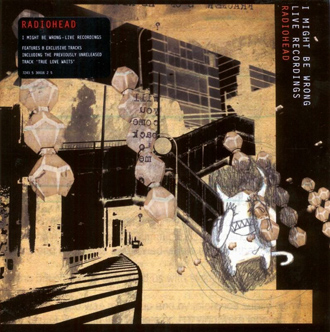 Az 1952-ben alapított brit könnyűzenei szaklap, a New Musical Express (NME) összegyűjtötte és rendszerezte a legjobb koncertalbumokat The 50 Greatest Live Albums Ever cím alatt. Ez az album a 4-ik a listán.
Húzós riffek, széteffektezett szintetizátorok, hideglelős elektronikus agymenések és ötletes akkordmenetek váltották egymást úgy, mint Thom Yorke szakálla és frizurája az évek során.
01. The National Anthem
02. I Might Be Wrong
03. Morning Bell
04. Like Spinning Plates
05. Idioteque
06. Everything in Its Right Place
07. Dollars and Cents
08. True Love Waits
Thom Yorke – ének, ritmusgitár, ütősök
Jonny Greenwood – szólógitár, billentyűsök, egyéb hangszerek
Ed O'Brien – gitár, háttérvokál
Colin Greenwood – basszusgitár
Philip Selway – dobok, ütősö
https://pastebin.odavisz.cam (klikk)
………………………………………………………………………………………………………….
---
---
---
Találatok: 66