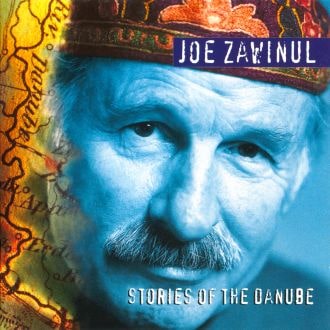 "Josef Erich Zawinul (Bécs, 1932. július 7. – Bécs, 2007. szeptember 11.) osztrák jazzbillentyűs és zeneszerző, a fúziós zene és az elektromos billentyűs hangszerek használatának egyik úttörője. Gyakorlatilag ő az egyetlen európai származású zenész, akinek az amerikai mainstream jazzben valódi jelentősége volt.
A bécsi konzervatóriumban végzett zenei tanulmányok után Zawinul zenei ambíciói hamarosan meghaladták azokat a lehetőségeket, amelyek a háború utáni Ausztriában a jazzmuzsikusok rendelkezésére álltak.
Anyagi okokból azonban az ötvenes években kizárólag a helyi session munkákból élt. Tánczenekarokban és rádiós zenekarokban zongorázott, a Polydor Records házi zongoristája volt, 1952-ben csak rövid ideig dolgozott Hans Kollerrel, a tehetséges szaxofonossal.
Fortuna azonban egyszer csak rátekintett, amikor 1959-ben a bostoni Berklee College Of Music ösztöndíját elnyerte. Kivándorolt az Egyesült Államokba, szinte azonnal jelentős figyelmet keltett, és 1959 hátralevő részében Maynard Fergusonnal turnézott. Ezt két esztendő követte Dinah Washingtonnal, majd 1961-ben megkezdődött zenei együttműködése Cannonball Adderley-vel (Mercy, Mercy, Mercy, 1966), amely kilenc esztendeig tartott. Ezalatt másokkal is készített felvételeket, a legjelentősebbeket Miles Davisszel (In A Silent Way 1969, Bitches Brew 1969), Adderley-vel való együttműködése jelentősen megnövelte improvizátorként és zeneszerzőként való elismertségét.
"Mercy, Mercy, Mercy" című kompozíciójával Grammy-díjat szerzett a bandának. 1970 végén Wayne Shorterhez csatlakozva megalakították a nagy hatású Weather Reportot, amelyet azóta is nevéhez fűznek. Amikor a zenekar 15 esztendei fenomenálisan sikeres együttműködés után 1985-ben feloszlott, Zawinul Európában és az Egyesült Államokban szólóban kezdett turnézni. Újabban megalakította a Weather Update-et és a Zawinul Syndicate-et. Sötét akkordintonációja és elektromos zongorajátéka még sokáig a fúzió jellegzetes része marad." (Jazz-zenészek Lexikona)
Zawinul a The Stories Of The Danube című szimfóniája egy sor rövid történetet mesél el a tájról, az emberekről és a Duna mentének történelméről. A darabot a szerző két nap alatt improvizálta, majd három hónapig hangszerelte nagyzenekari művé. A Duna-szimfóniát először élőben 1993-ban Linzben adták elő, stúdióban csak később rögzítették.
A szimfónia tételei:
01. Beginning: In the depths of the forest a spring wells up: A river is born – 5:49
02. Mountain Waters: Waterfalls of melted snow cascade into the young river – 3:30
03. Empire: An impression of life in the reign of emperor Franz Joseph at the turn of the century – 11:22
04. Intro – 3:52
05. Gypsy: History of a free people without a home – 7:35
06. Voice of the Danube: On the riverbed, an imposing rock watches History – 5:53
07. Unknown Soldier: A stream of blood and violence: The Second World War – 5:52
08. Intro – 4:26
09. Sultan: 900 years of Ottoman Empire – 7:59
10. Finale: The nations of the Danube celebrate peace – 2:33
A zenészek
Joe Zawinul – Keyboards, Vocals
Caspar Richter – Conductor
Amit Chatterjee – Guitar, Vocals
Burhan Öçal – Percussion, Vocals
Arto Tunçboyacıyan – Percussion, Vocals
Walter Grassman – Drums
Brno Philharmonic Orchestra conducted by Caspar Richter
A 2016. július 10-i bejegyzés frissítése.
https://zenekucko.com/06888
Találatok: 56