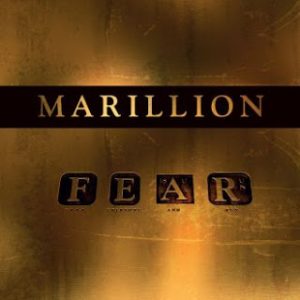 "Van egy olyan érzésem, hogy hirtelen változás felé közeledik ez a világ – egy visszafordíthatatlan politikai, gazdasági, humanitárius és környezeti vihar közeleg. Remélem, hogy tévedek."
(Steve Hogarth énekes)

A Marillion '79-ben, Aylesbury-ben (Buckinghamshire, UK) alakult. A korai, Genesis-közeli időszak 10 éve és négy stúdió lemeze Fish-el (ének) telt, aki átadva a helyét a modernséget hozó Steve Hogarth-nak, akivel '89-óta megjárták az alternatív és epikus – progresszívabb – pop-rock csúcsát és az önismétlés poklát is.
Az album címe Fuck Everyone And Run, avagy F.E.A.R. Ezt a címet nem a düh szülte, nem is a megdöbbentés, a sokkolás szándéka. A New Kings dalban finoman énekelve hangzik el a Fuck everyone and run, a kifejezést a szomorúság, a beletörődés szülte, egy olyan Anglia, valamint egy olyan világ inspirálta, amely egyre inkább a "minden ember önmagáért" elv alapján működik. Nem untatlak titeket példákkal, ezekkel minden egyes nap találkozhatsz az újságokban. A lemez nagy részét áthatja a rossz előérzet, egyfajta baljósság érzése.
Tracklist :
01. El Dorado
a. Long-Shadowed Sun – 1:26
b. The Gold – 6:12
c. Demolished Lives – 2:23
d. F E A R – 4:07
e. The Grandchildren of Apes – 2:35
02. Living In FEAR – 6:25
03. The Leavers
a. Wake Up in Music – 4:27
b. The Remainers – 1:34
c. Vapour Trails in the Sky – 4:49
d. The Jumble of Days – 4:20
e. One Tonight – 3:56
04. White Paper – 7:18
05. The New Kings
a. F*ck Everyone and Run – 4:22
b. Russia's Locked Doors – 6:24
c. A Scary Sky – 2:33
d. Why Is Nothing Ever True? – 3:24
e. Tomorrow's New Country – 1:47
Marillion :
Steve Hogarth (And Richard Barbieri) – ének, billentyűs hangszerek, gitár, percussion
Steve Rothery – elektromos és akusztikus gitár
Pete Trewavas (Transatlantic) – basszusgitár, gitár, effektek
Mark Kelly – billentyűs hangszerek, vokál, programok, samplerek, effektek
Ian Mosley – dob
Találatok: 59