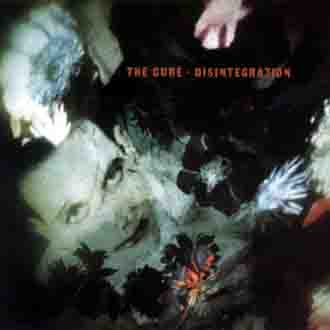 Az 1001 Albums You Must Hear Before You Die (1001 lemez, amit hallanod kell, mielőtt meghalsz) sorozat 651-ik lemeze.
Az album nehezen született és sikertelenségre ítéltetett, mégis milliós példányszámban kelt el.
Gyökereiket Hendrix, Bowie, a Beatles, a Pink Floyd, a Roxy Music és a Thin Lizzy környékén találjuk, ami persze nem egyedülálló, de miközben a saját útjukat járták, nagyban hatottak pályatársaikra és érzékenyen rezonáltak is rájuk. A Cure első tizenöt évében szivacsként szívta magába és formálta saját képére a kortársak (Joy Division/New Order, Siouxsie And The Banshees, Echo And The Bunnymen, Cocteau Twins, Felt, The Wake, The Cleaners From Venus, Slowdive, Cranes, Ride stb.) kétségkívül innovatív világát, azokat a megszólalásokat, amik sok esetben megrekedtek volna a különböző (szub)zsánerekben. Ez többségében időtlen és ma is érvényes dalokat eredményezett.
A Cure felállása sosem volt igazán egységes. A kezdeti időktől fogva számos tagcserén áteső együttes sorsát leginkább egyengető, dalszerző-író-énekes frontember Robert Smith majdnem szólólemezeként is felfogható összeállítása milliók kedvencévé nőtte ki magát a 80-as évek utolsó fejezetétől számítva.
Mi a lemez sikere?! A Disintegration-nek lelke van.
Az a borongós, melankolikus szépség ami körbejárja, átszövi mint valami bűbájos pókfonal adja meg azt az utánozhatatlan hangzást amitől a korong sokaknak örökre belekúszott szívébe, lelkébe és persze fülébe. Smith a Cure korai éveit felváltó, enyhén popos hangzásától 30. életévére szeretett volna megszabadulni és valami sokkal komolyabb anyagot összerakni. Pszichedelikus szerekhez nyúlt, kirúgta a zenekarból az alapító tag Lol Tolhurstöt és depresszióval küzdött. Ennek lenyomata lett az album. Smith demókat készített melyeket úgy állított a tagok elé, hogy ha nem tetszenek majd maga adja ki őket szólóban.
A lemez hangzása sokkolta a kiadó embereit. Kételkedtek a sikerében.
Lassú, mély gitárok és billentyűs hangok komor elegyeként, már-már földöntúli hangokkal az album messze járt az előző évek világától. Kétkedésük azonban hamar eloszlott, mivel a slágerlisták előkelő helyén állapodott meg a széthullás albuma.
Harmadik helyen a UK Charton a zenekar addigi legmagasabb helyezésként. A Lullaby pedig a legmagasabb helyen végzett az akkori időkben. Ötödikként Angliában.
A slágerlistákon túl a szakma is elismerte Robert Smith legintimebb anyagát. Bekerült a világ 500 legjobb lemezének sorába és a 1001 album mit hallanod kell halálod előtt c. könyvbe.
(http://celluloidmaster.blogspot.co.uk nyomán)
01. Plainsong
02. Pictures of You
03. Closedown
04. Lovesong
05. Last Dance
06. Lullaby
07. Fascination Street
08. Prayers for Rain
09. The Same Deep Water as You
10. Disintegration
11. Homesick
12. Untitled
Robert Smith: ének, gitár, basszusgitár, billentyűk
Simon Gallup: basszusgitár, billentyűk
Porl Thompson: gitárok
Boris Williams: dobok
Roger O'Donnel: billentyűk, szintetizátorok
http://pastebin.odavisz.cam (klikk)
---
---
---
Találatok: 116