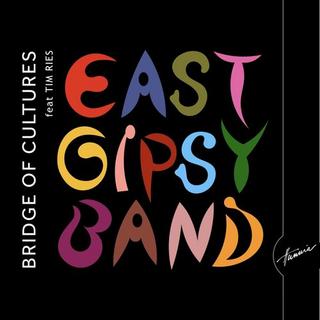 Az East Gipsy Band "Bridge of Cultures" című lemeze végig fenntartotta a figyelmemet, számomra egyetlen gyenge pontja sincs az albumnak. Fúziós zene, a szónak abban az értelmében, hogy a jazz találkozik a népzenével. Utóbbit nagyon sokan vegyítik mindenféle műfajjal, sok értékes produkció is születik ilyen módon. A témák szerintem bárhol a világon slágerré válhatnak. Nagyon szép, mély dallamok jellemzik. Ritka szerintem az olyan dal, ami érdeklődéstől, ízléstől függetlenül bármilyen fórumon megállja a helyét – az East Gipsy Band-től ilyen zenét hallunk. Megjegyezhető, lírai témák nagyon igényesen Balogh Gusztáv énekhangjával, legtöbbször az ő szövegeivel.
Az egész lemezre jellemző a kifinomult ízlés, alázatos játék. Senki egyetlen dalban, egyetlen helyen sem játszik többet, mint amit az egész muzsika megkíván. Balázs Elemér és Orbán György összjátéka, Balázs Józsi billentése, time-ja, Oláh Vilmos cimbalom muzsikája pont ott szólal meg és pont annyira, ahol és amennyire kell. Pedig mindegyikük megtehetné, hogy szétszedi a házat. Az akkordmenetekben sem hallok semmiféle erőszakos megmutatni akarást, mesterkélt matekozást.
Tetszik, hogy a dalok címe roma, magyar és angol nyelven is olvasható. Számomra telitalálat, szerintem ma ilyen egy európai fúziós zene. Az East Gipsy Band nem véletlenül jutott el a New York-i Blue Note klubba, vagy épp a Detroit Jazz Festival-ra. ~ Kolta Péter (jazzma.hu)
Balázs József – zongora
Oláh Vilmos – cimbalom
Balogh Gusztáv – ének
Sárközi Lajos – gitár, hegedű
Orbán György – bőgő
Balázs Elemér – dob
közreműködik:
Tim Ries (USA) – szaxofon
Tracklist:
01 – Naj Majshukar
02 – Bulgarian Gipsy Song
03 – Django
04 – Luludyori
05 – Around in the World
06 – Song of Now
07 – Gelem
08 – Shalom Aleichem
09 – Russian Swing
10 – Kathar O Del
11 – Bibaxtalo
12 – Under the Sky
13 – Lindri
https://tinyurl.com/yy3uklbj
Ha kicsomagoláskor jelszót kér, írd be a Zenekucko szót a megfelelő helyre.
Találatok: 77