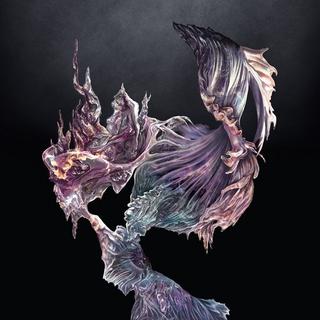 Hosszú, filmzenékkel tűzdelt szünet után érkezik a Zságer Balázs vezette, Ligeti Gyuri kiszállása óta immár trióként működő Žagar új nagylemeze, a Woods, Spirits & Sorcery. Megérte hat évet várni.!
A 12 számos, szűk egy és negyed órás Woods, Spirits & Sorcery egyszerre sűrű és levegős anyag, amely bőven teret hagy a gondolatoknak, elmélyülésnek-elidőzésnek, miközben észrevétlenül kalauzol át különböző hangulatokon, stílusokon, mint egy veszélyektől sem mentes őserdei expedíció, ahol bátran rábízhatjuk magunkat a tapasztalt idegenvezetőre. A meglepő afrikai és arab hangszerek – djembe, darbuka, ney, balafon – tribal ritmusokkal párosulnak, hömpölygő-oszcilláló, organikus folyamatzene ez, ami együttmozgásra késztet, és transzba hív, hol deep house-zal, hol triphopos worldbeattel, hol pszichedéliával. (recorder.blog.hu)
Zságer Balázs – billentyűk, electronica, ének
Zságer-Varga Ákos – basszusgitár
Lázár Tibor – dob
vendégek:
Gozlán Fatima – darbuka, djembe, ney
Bukky – vokál
Tracklist:
01 – Lost Tribes
02 – Ghost Orchid
03 – Mushrooms Are Singing
04 – Mind Awake Body Asleep
05 – Anata Wa Watashi
06 – You Gotta Change
07 – Forest Fairy
08 – El Diablero
09 – Rave with Me Tiger
10 – Waterproof Trees
11 – End of Time
12 – Creamy Emptiness
https://tinyurl.com/y45ev5tp
Ha kicsomagoláskor jelszót kér, írd be a Zenekucko szót a megfelelő helyre.
Találatok: 194