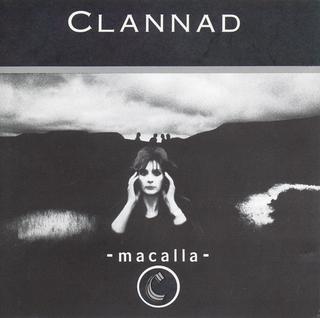 A Clannad egy ír együttes, amely az 1970-es években vált népszerűvé. Zenei stílusukat tekintve folk, folk rock és new age keveredik a dalaikban. A világhírnevet a Theme from Harry's Game című szám hozta meg számukra 1982-ben.
A Brennan testvérek húga Enya, rövid ideig a Clannad tagja volt, itt kezdte zenei pályafutását.
1985 elején láttak neki a Macalla (Visszhang) című lemez felvételeihez. itt hallhatjuk a U2 énekesét, Bono-t az In A Lifetime című dalban, mely bekerül az angol toplista első 20 helyébe. A duett mellett itt is nagyszerű dalokat hallhatunk; saját szerzeményeket, népdalfeldolgozásokat, a Buachailli On Eirne-t is, valamint popdalokat is, mint például CloserTo your Heart.
Ciarán Brennan (Ciarán Ó Braonáin – nagybőgő, basszusgitár, gitár, mandolin, billentyűs hangszerek, ének
Noel Duggan (Noel Ó Dúgáin) – gitár, vokál
Pól Brennan (Pól Ó Braonáin – fuvola, furulya, gitár, billentyűs hangszerek, ének
Moya Brennan (Máire Ni Bhraonáin) – ének, hárfa, billentyűs hangszerek
Pádraig Duggan (Pádraig Ó Dúgáin) – mandolin, akusztikus gitár, vokál
közreműködnek:
Bono – ének
Mel Collins – szaxofon
Danny Cummings – ütősök
James Delaney – billentyűk, szintetizátor
Anto Drennan – gitár, elektromos gitár
Paul Moran – dob
Steve Nye – billentyűk
Tracklist:
01 – Caisleán Óir
02 – The Wild Cry
03 – Closer To Your Heart
04 – In A Lifetime
05 – Almost Seems (Too Late To Turn)
06 – Indoor
07 – Buachaill Ón Éirne
08 – Blackstairs
09 – Journey's End
10 – Northern Skyline
Külön köszönet Nagygazemberimi-nek a lemezért és az eredeti feltöltésért!
https://tinyurl.com/y2sjluc9
Találatok: 57