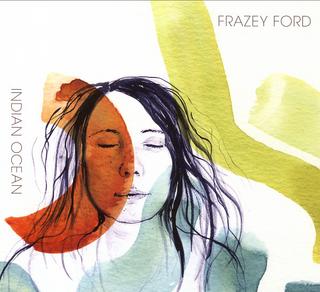 A kanadai folk-country trubadúr Frazey Ford (Norah Jones lelkitársa) bemutatkozó szólólemeze után négy évvel jelentkezett új kiadvánnyal. A hölgy korábban évekig játszott a The Be Good Tanyas nevű zenekarban, vagyis kisebb hírnévre már sikerült szert tennie. Frazey jelenleg Vancouverben él, példaképeiül olyan rhythm & blues énekesnőket nevez meg, mint Ann Peebles, Roberta Flack vagy Donny Hathaway. A lemez számai a nagy népszerűségnek örvendő folk-pop, neo-soul vonulatba illeszkednek be, de country és blues behatás is észrevehető rajtuk. Igazából egy rossz szavunk sem lehet rájuk, mivel nyugtató, jól megírt balladákról van szó, melyek az első perctől az utolsóig simogatják az ember fülét. 
Trackilst:
01 – September Fields
02 – Runnin'
03 – You're Not Free
04 – Done
05 – Three Golden Trees
06 – You Got Religion
07 – Season After Season
08 – Natural Law
09 – Weather Pattern
10 – Indian Ocean
11 – September Fields (Acoustic)
Külön köszönet Nagygazemberimi-nek a lemezért és az eredeti feltöltésért!
https://tinyurl.com/yy662nf4
Találatok: 52