Az 1001 Albums You Must Hear Before You Die (1001 lemez, amit hallanod kell, mielőtt meghalsz) sorozat 681-ik lemeze.
Az 1990-es I Do Not Want What I Haven't Got Sinéad O'Connor második nagylemeze. Ezen az albumon szerepel legismertebb dala, a Nothing Compares 2 U. A lemez 1990 egyik legeladottabb albuma, több országban vezette a listákat, köztük az Egyesült Királyságban, az Egyesült Államokban és Kanadában. Az Emperor's New Clothes kislemez szerényebb sikereket ért el annak ellenére, hogy vezette a Billboard Modern Rock Tracks listáját.
1991-ben négy Grammy-díjra jelölték, ezek közül a legjobb alternatív zenei teljesítményért járót meg is kapta. O'Connor azonban elutasította a jelöléseket, a díjat nem vette át. Az album 406. lett a Rolling Stone magazin 2003-as Minden idők 500 legjobb albumának listáján. Világszerte hétmillió példányban kelt el.
01. Feel So Different
02. I Am Stretched on Your Grave
03. Three Babies
04. The Emperor's New Clothes
05. Black Boys on Mopeds
06. Nothing Compares 2 U
07. Jump in the River
08. You Cause as Much Sorrow
09. The Last Day of Our Acquaintance
10. I Do Not Want What I Haven't Got
Közreműködők:
Sinéad O'Connor – ének, akusztikus és elektromos gitár, billentyűk, ütőhangszerek, dob programozása, hangszerelés, producer
Nellee Hooper – producer
Chris Birkett, Sean Devitt – producer, hangmérnök
Marco Pirroni – elektromos gitár
David Munday – akusztikus gitár, zongora
Andy Rourke – akusztikus gitár, basszusgitár
Jah Wobble – basszusgitár
John Reynolds – dob
Steve Wickham – hegedű
Philip King – ének, melódia hangszerelése
Nick Ingman – karmester, zenekarvezető, vonósok hangszerelése
Karl Wallinger – hangszerelés
https://links.snahp.it/dbz33xw948Sah4JVShK7imbHYTGNObo5cVp
2015.03.17
"Rendben, itt van az ideje, hogy abbahagyjam a Nothing Compares 2 U éneklését. A bel canto énekstílus – melyben képezve vagyok – első szabálya, hogy nem éneklünk olyat, amivel nem tudunk érzelmileg azonosulni. Számomra 25 év után, körülbelül 9 hónappal ezelőtt jött el az pont, amikorra végképp kimerítettem minden olyan tartalékomat, amivel bármilyen érzelmet tudok ehhez a dalhoz kötni. Nem akarom, hogy a koncertlátogatóimnak csalódniuk kelljen, mikor nem hallják majd a számot, ezért szerettem volna előre szólni. Ha csak azért énekelném, hogy megfeleljek a közönségemnek, nem végezném rendesen a munkámat, mert nekem az a munkám, hogy érzelmileg elérhető legyek. Hazudnék. Egy hazugságot kapnátok helyettem. Én pedig őszinte szeretnék lenni, ebben vagyok gyakorlott. Nem vagyok színész, soha nem tanultam, meg hogy hogyan kell színészkedni. Más dalokat is hagytam már el ugyanebből az okból." Ez egy igen dicséretre méltó hozzáállás és egy olyan lépés, amit sok előadó/zenekar nem mer meglépni.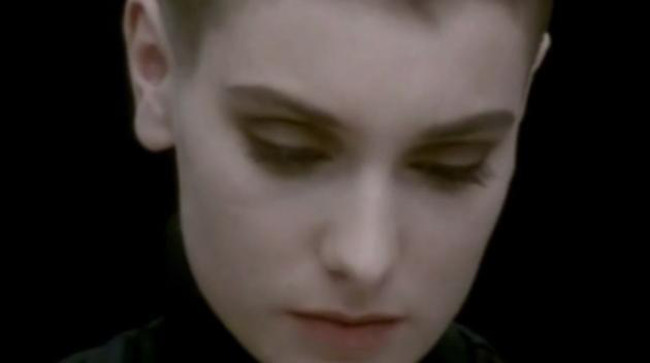 ---
---
---
Találatok: 32