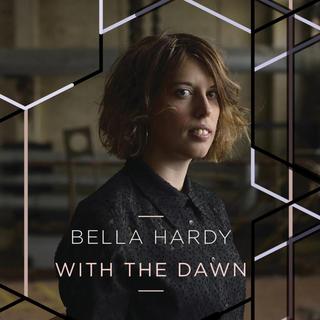 2014-ben megnyerte a BBC Radio 2 "Az év folkénekesének" járó díját. A Sunday Times szerint a With The Dawn című lemeze egyszerűen remekmű. Ő Bella Hardy, aki kisgyerek kora óta népzenével foglalkozik. Hegedült, népzenei táborokba járt, majd a tizenkét tagú The Pack nevű formációval egészen a Cambidge-i Folk Fesztivál nagyszínpadáig jutott. Első szólóalbumát 2007-ben jelentette meg, s már ezzel is elnyerte a kritikusok tetszését. Ekkor még a tradicionális népzene mellett tette le a voksát. 2012-ben The Herring Girl című balladával megkapta a legjobb eredeti népdal előadásáért járó díjat. 2013-as Battleplan című lemezénél azonban már sejteni lehetett, más érdekli a műfajon belül. Az eredeti népdalok mellett, ugyanis egyre több saját számot jegyzett.  A határok feszegetésében odáig jutott, hogy ezen a lemezén már csak saját dalszövegeit hallhatjuk. Az album egy év zenei életrajza bendzsóval, hegedűvel, dobokkal és némi elektronikával kísérve. Az összes számot utazás közben írta, akár a régi vándormuzsikusok, bár ő már telefonra vette fel a dalrészleteket. Tapasztalatai, érzései, vágyai jelennek meg a szövegekben.  A Q Magazin szerint "Hardy azoknak az embereknek írt népzenei albumot, akik általában nem kedvelik a műfajt." Egy biztos, Bella Hardy ezzel a lemezével minden zenekritikust meggyőzött, és átjárhatóvá tette a pop és a népzene közti határvonalat. 
Tracklist:
01 – The Only Thing to Do
02 – First Light of the Morning
03 – The Darkening of the Day
04 – Jolly Good Luck to the Girl That Loves a Soldier
05 – You Don't Have to Change (But You Have to Choose)
06 – Another Whiskey Song
07 – Oh! My God! I Miss You
08 – Gifts
09 – Time Wanders On
10 – Lullaby for a Grieving Man
11 – And We Begin
Külön köszönet TT_1-nek a lemezért és az eredeti feltöltésért!
https://tinyurl.com/y2nhnaec
Találatok: 26