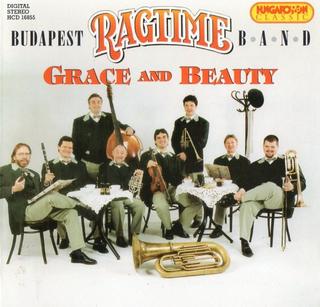 A Budapest Ragtime Band 1980-ban alakult főiskolát végzett jazz- és klasszikus muzsikusokból, akik a hagyományos ragtime zongorajátékot merész ötletekkel és újszerű hangszereléssel ültették át egyedülálló zenei hangzássá.
Később műsorukba jazz- és dixiland-örökzöldek, a világon egyedülálló zenei paródiák, ismert slágerek és operák humoros feldolgozásai is kerültek.A zenekarnak tánczenei programja is van. A Budapest Ragtime Band-nek nemcsak a ragtime muzsika ápolása és megszerettetése a célja, hanem a közönség mindenkori magas színvonalú szórakoztatása, amelynek soraiban minden korosztály megtalálható. 
Galyas László – trombita
Szalóky Béla – harsona, szárnykürt, eufónium
Farkas Gábor – klarinét, szaxofon
Antal Tibor – hegedű
Farkas József – zongora
Weszely János – dob
Forgács László – kornett, ének, ütősök
Gayer Ferenc – nagybőgő
Zakar Zoltán – zongora
Politisz Dimitrisz – bendzsó, gitár
Tracklist:
01 – Sunflower Slow Drag
02 – Grace and Beauty
03 – Pleasent Moments
04 – The Darktown Strutters Ball
05 – Bill Bailey Won't You Please Come Home
06 – Alexander's Ragtime Band
07 – Ain't Misbehavin'
08 – Goofus
09 – G I Jive
10 – Minor Swing
11 – 12th Street Rag
12 – If I Only Had a Brain
13 – What a Wonderfol World
14 – Clink Clink Another Drink
15 – Guillaume Tell Overture
16 – Solace
Külön köszönet Nagygazemberimi-nek a lemezért és az eredeti feltöltésért!
https://tinyurl.com/yxku8z49
Ha kicsomagoláskor jelszót kér, írd be a Zenekucko szót a megfelelő helyre.
Találatok: 48