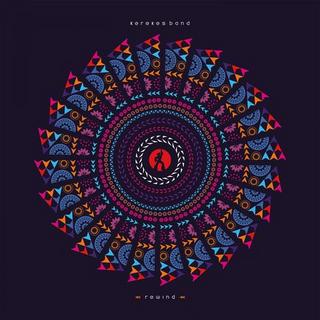 A Faithlesstől, Foo Fighterstől a Beatricén és a Daft Punkon át az AC/DC-ig: tizenkét feldolgozásszám került fel legújabb Kerekes Band albumra, a ReWind-re.
A zenekar nagyjából úgy kezdett neki a munkának, ahogy egy DJ készít egy remixet: kiválasztottak egy nekik tetsző témát, azt körüljárták, ám a Kerekes Bandre jellemző hangzásvilággal.
A Foo Fighterstől a The Pretender például teljesen akusztikusan – furulya, koboz, brácsa, gardon és ének – lett felvéve, a Daft Punk szám pedig egy dudaszintetizátorhoz kötött vokóderen megy keresztül, igazi kísérleti zene.
Fehér Zsombor – furulya, ének
Námor Csaba – koboz
Csarnó Ákos – brácsa
Sohajda Péter – basszusgitár
Fehér Viktor – dob
Tracklist:
01 – Voodoo Child (Slight Return)
02 – Én is egy kicsit
03 – It's a Long Way to the Top If You Wanna Rock and Roll
04 – Because
05 – Róza
06 – Insomnia
07 – Zöld csillag
08 – Harder, Better, Faster, Stronger
09 – The Pretender
10 – Rózsaszínű kád
11 – Alfonso Muskedunder
12 – Voodoo People
https://tinyurl.com/y6mtecku
Ha kicsomagoláskor jelszót kér, írd be a Zenekucko szót a megfelelő helyre.
Találatok: 123