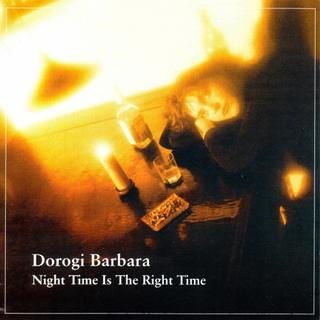 Dorogi Barbara ígéretes színfoltja a hazai blues-muzsikának. Egyik-másik dala még a ragtime elemeit is tartalmazza, amely elég ritka ebben a műfajban, de ettől különleges. A dalok hangszerelése külön említésre méltó, hiszen olyan instrumentumok szólalnak meg, mint például tangóharmonika, a konga, vagy a tuba. Igazi ritkaság és meghallgatásra erősen ajánlott!
Dorogi Barbara – ének
Szabó Tamás – harmonika, ének
Gál"Boogie"Csaba – ak. gitár, ének
Bacsa Gyula – zongora, tangóharmonika
Czomba Imre – zongora
Bényei Tibor – tuba
Mezőfi István – dob
Vladár Károly – slide gitár
Fekete Jenő – slide gitár, ének
Pribill György – elektromos gitár
Kepes Róbert – basszusgitár
Csapó András – harmonikák
Ferenczi György – hegedű, vokál
Tracklist:
01 – Rabbit Foot Shake
02 – Keep Cooking Papa
03 – But I Forgive You
04 – Keep On Knockin'
05 – Me And My Chauffeur Blues
06 – Baby, Please
07 – Night Time Is The Right Time
08 – Tell Me Pretty Baby
09 – When Things Go Wrong
10 – Blues In The Morning
11 – Rabbit Hop Stomp
12 – Young Woman's Blues
13 – I Gotta Go Home
14 – More Than You Know
15 – Love In Vain
Külön köszönet baljan-nak a lemezért és az eredeti feltöltésért!
https://zenekucko.com/doroginight
Ha kicsomagolásnál jelszót kér, írd be a Zenekucko szót a megfelelő helyre.
Találatok: 4