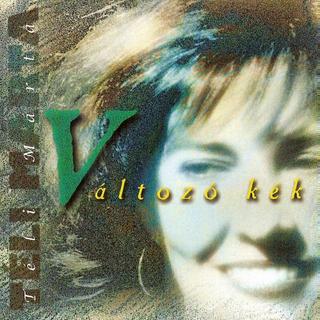 A Változó kék Téli Márta populáris stílusú és a szerelemről, a nők és férfiak közötti kommunikációról szóló albuma. Főként amerikai szerzők (Peter Frampton, N. Sedaka) dalaiból összeállított lemez, de szerepelnek rajta neves magyar szerzők dalai is (Somló Tamás, Lerch István, Gerendás Péter, Jackie Orszáczky).
A CD-t az amerikai producer, John Regan és hangmérnök, Harvey Jay Goldberg készítette, akik Dizzy Gilespie, Michael Jackson, Celine Dion, stb. után örömmel dolgoztak a művésznővel.
Tracklist:
01. Érzem már
02. Szólítalak
03. Félek, hogy elveszítelek
04. Törd szét a fényt
05. A perc most értünk szép
06. Együtt érkezünk
07. Az eső és én
08. Love dies slow
09. Mindig közelebb
10. Ideal world
11. It's only love (bonus track)
12. Lost somebody on the way (bonus track)
Külön köszönet baljan-nak a lemezért és az eredeti feltöltésért!
https://zenekucko.com/telmavake
Ha kicsomagolásnál jelszót kér, írd be a Zenekucko szót a megfelelő helyre.
Találatok: 15