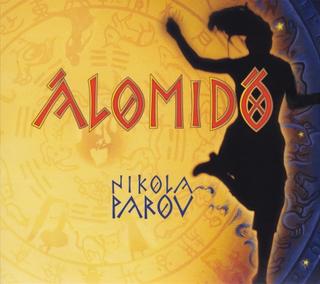 Nikola Parov neve egyet jelent a kifinomult muzikalitással, a zene iránti csodálattal és tisztelettel, a világzenével. A bolgár származású zeneszerző, muzsikus és producer Szófiában született, és már egész kis korában megérintette a Balkán népzene varázsa. Nagyapja, aki szintén hivatásos muzsikus volt, hat évesen vezette be a népzene világába. Ekkor tanult meg mandolinon játszani, és nem sokkal később, Budapestre költözésük után 10 évesen már zongorázni és csellózni tanult. Alig volt még 20 éves, mikor 1982-ben megalapította első együttesét, a Zsarátnokot. Az együttes 1994-ig négy albumot jelentetett meg. A world music iránti szeretete évek múltán sem halványodott, ennek ékes tanúbizonysága számos alkotás, amelyeken olyan neves folklórénekesekkel dolgozott együtt, mint Sebestyén Márta vagy Herczku Ágnes. Dolgozott együtt a Magyar Állami Népi Együttessel is. Számos tradicionális hangszeren játszik, többek között kavalon, gadulkán, buzukin és gaidán. Világzenei munkásságát a Soros alapítvány és a Magyar Tudományos Akadémia is elismeri. 2000-ben a Magyar Állami Népi Együttes felkérésére alkotta meg a Naplegenda című produkció zenéjét, mely egy dinamikus, Kárpát-medencei tánc- és népzenei kultúrákat ötvöző táncszínházi előadás. E produkció szellemi – műfaji folytatásának tekinthető az Álomidő, mely a táncoló ember dícsérete. Az egymást nagy hangulatváltozásokkal követő táncjelenetekhez az alkotók főként a Kárpát-medence folklórjából merítettek inspirációt. Parov hosszú utazásai során betekintést nyert a világ majdnem minden népének kultúrájába, s valamit olykor magával is hozott zenéjükből. Sokoldalú zenei stílusa a muzsikája révén egy nyelvvé formálta a különféle elemeket. Ez a titka annak, hogyan válik az ő zenéje mindannyiunk zenéjévé.
Magyar Állami Népi Együttes – vokál
Nikola Parov – ének, buzuki, gitárok, tamburica, gadulka, hegedű, pontoszi líra, nickelharpa, kaval, furulyák, zongora, gayda, duduk, kemendzse, fuyara, programozás
Szalóki Ági – vokál
Borbély Mihály – szaxofon
Enyedi Ági – vokál
Fodo – surdo tam
Jeszenszky István – tündérhangok
Jánosházi Péter – cselló
Korcsolán Orsolya – klasszikus hegedű
Mrhatma Bangha – indiai hegedű
Alagi János, Boros Tibor, Pivarcsi Gábor, Frech' Zoltán, Pintér Dömötör, Riederauer Richárd – férfikórus
Hetényi Milán – ének
Herczku Ágnes – vokál
Gera Anita, Hős Dorina, Kosina Mónika, Lévay Andrea – vokál
Tracklist:
1. Megérkezés
2. Kinyílt az ég
3. Oynanananare
4. Amarisi
5. Angyaltánc
6. Ölj meg
7. Szerelemkert
8. Sibaba
9. Taytarattatayta
10. Vayan
11. Adieuamor
12. Diavole
13. Opium
14. Kik vogymuk
15. Tyúkudvar
16. Karadzsam
17. Azt álmodtam
18. Felébredtem
https://zenekucko.com/nipalom
Ha kicsomagolásnál jelszót kér, írd be a Zenekucko szót a megfelelő helyre.
Találatok: 53