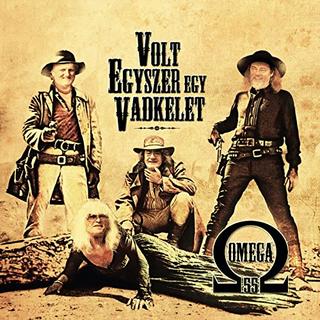 Az Omega 2016-ban a magyar és kelet-európai mozgalmak emlékének szentelve egy 60 éves megemlékező koncertet terveztek a kor hangulatát jól tükröző Mementó Szoborparkba. Sajnos nem sikerült az engedélyeket megszerezni, de a csapat úgy döntött, hogy az évfordulóra ebből az anyagból és a volt kelet-európai legnagyobb együttesekkel közösen elkészítenek egy Volt egyszer egy Vadkelet anyagot, amit ezekben az országokban játszani fognak. "Nem az ideálok előtt akartunk tisztelegni. Kelet-európai zenész barátainkkal készítettük a nagylemezt, akik rosszabb körülmények között dolgoztak, mint a nyugatiak, de nem rosszabbak, mint ők. Bevallom, nem könnyű csehül vagy lengyelül énekelni.
Az egykori Csehszlovákiából az Olympic mellett döntöttünk, részben azért, mert ők is lassan ötvenöt éve a pályán vannak. Petr Janda nagyon lelkes volt, azt mondta, sajnálja, hogy nem neki jutott eszébe ez az ötlet. Gyorsan írt is egy új dalt, de végül egy régi slágerüket, a Jasná zprávát választottuk ki.
Lengyelországból az SBB zenekarból Józef Skrzekkel dolgoztunk. Egy Czesław Niemen-dalt, a Dziwny jest ten swiat címűt rögzítettük, az ő emlékére. Lassan tizenöt éve már, hogy meghalt.
A volt NDK-ból a tavaly feloszlott Puhdys énekes-gitárosa, Dieter Birr a partnerünk, a Der grosse Magnet című számot adjuk elő közösen.
Egy nyugat-európai együttes slágere is felkerült a lemezre, a Scorpionstól a Still Loving You.
A csodálatos, Ennio Morricone zenéjével futó Volt egyszer egy vadnyugat című film mintájára az albumot Volt egyszer egy vadkelet címre kereszteltük." Kóbor János
Tracklist:
01 – Also Sprach Zarathustra
02 – Tower Of Babel
03 – Der Grosse Magnet
04 – Ötvenhatos lány
05 – Immigrant
06 – Good Morning America
07 – Never Feel Shame
08 – Dziwny jest ten swiat
09 – Don't Think About The Fire
10 – Radio Luxembourg
11 – Jasná zpráva
12 – Tomorrow
13 – Still Loving You
14 – White Dove
Köszönet thoms01-nek (Naftamusic), az eredeti feltöltésért!
https://zenekucko.com/ovadke
Ha kicsomagolásnál jelszót kér, írd be a Zenekucko szót a megfelelő helyre.
Találatok: 11