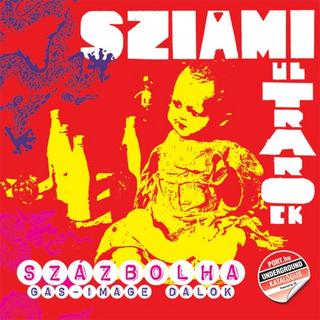 A Kontroll Csoport feloszlása után Müller Péter Iván és Bárdos Deák Ágnes együtt maradt, és Sziámi-Sziámi-ként folytatták azt, amit tulajdonképpen addig is tettek. Időszakonként más-más néven is dolgoztak, így volt Sziámi Tao, Müller Péter Sziámi, Sziámi Ultrarock, Sziámi Zenei Társulat, de felléptek After The War és Mad Max néven is. Szövegeik néhol nihilisták, depresszívek voltak, ez pedig nem fért bele a "legvidámabb barakk"-koncepcióba.

Tracklist:
01 – Jön az új élet
02 – Hídon
03 – Ha
04 – Baby, U can
05 – Ma nappal jött
06 – Kicsi, kicsiszolt kõ
07 – Két nõ
08 – Nem bízhatsz senkiben
09 – Elmaradott ország
10 – Közjáték (Gas)
11 – Ennyi
12 – Minden összefügg
13 – Ez a papír
14 – Te is meghalsz
15 – Végjáték (Gas)
Külön köszönet baljan-nak a lemezért és az eredeti feltöltésért!
http://tinyurl.com/nknx246
Ha kicsomagoláskor jelszót kér, írd be a Zenekucko szót a megfelelő helyre.
Találatok: 12