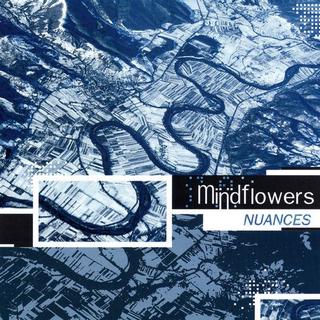 A Mindflowers második albumán jazz-rockosabb irányba mozdult az elsőhöz képest. Letisztultabb témák, nagyobb ívű szólók és kiforrottabb stilisztikai egység jellemzi az újabb lemezt. A cím is arra utal, hogy ezúttal a részletekben, árnyalatokban kell keresni a mondanivalót. Ezen az albumon nem is találunk huszonkét perces számot, egyik kompozíció sem hosszabb kilenc percnél, ami a dalonkénti kevesebb témának tudható be. Nagy Zsolt billentyűs helyét a jazzesebb orientáltságú és "őrültebb" Bubenyák Zoltán foglalta el, neki köszönhetjük a Nuances dúsabb, hangszínekben és effektekben gazdagabb, helyenként disszonánsabb billentyűszólamait. Zongorajátéka ugyanakkor kifinomult, dinamikus. A zenekar tagjai ezúttal nagyrészt egyszerre játszották fel szólamaikat a stúdióban, ennek eredménye pedig egy spontánabb, az előzőnél improvizációban gazdagabb lemez lett. Lendületes, kemény rockbetétekből ezúttal sincs hiány, tanú erre rögtön az intro utáni első szám (Ego) a maga sodró Hammond-témáival és mély gitárkíséreteivel. Ebből a nótából a főbb témákat később akusztikus trióváltozatban (zongora, basszus, dob) is hallhatjuk. Romantikus momentumok is akadnak, ezek a Victoria című szám intimitásában, a The Last Christmas melankóliájában, az Igor the Dog vidámságában és a Soundcreek szellős csordogálásában mutatkoznak meg. Az Earplugban teret kaptak monoton, repetitív, meditatív elemek, a fúziós hatások pedig a The Merovingian és a Chromantica című nótákban csúcsosodnak ki.
Szendőfi Balázs – basszusgitár
Szentpál Zoltán – gitár
Bubenyák Zoltán – billentyűs hangszerek
Gáspár Gergely – dob
Tracklist:
01 – intro: They're Coming!
02 – Ego
03 – Victoria
04 – The Merovingian
05 – Ego Jam
06 – Earplug
07 – Sordino – Bass Solo
08 – Chromantica
09 – Igor The Dog
10 – Soundcreek
11 – Britney's Pears
12 – The Last Christmas
https://zenekucko.com/minnua
Ha kicsomagolásnál jelszót kér, írd be a Zenekucko szót a megfelelő helyre.
Találatok: 39