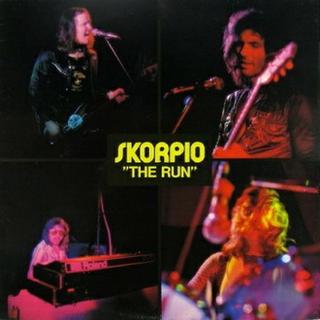 A The Run a Skorpió együttes 1978-ban Svédországban megjelent angol nyelvű nagylemeze. A lemez az együttes 1974 és 1978 közötti dalaiból tartalmaz válogatást, ám ezek hangszerelése eltér a dalok magyar nyelvű felvételeiétől.
Tracklist:
01 – Let It Be Me (Hadd legyek én)
02 – Wandering Space-Hobo (Vándorló űr-hobo)
03 – At The End Of The Day (Vége van a napnak)
04 – Don't Tell Me That It's Over (Miért kell elfelednem)
05 – Wake Up Man (Kelj fel jóember)
06 – The Run (A rohanás)
07 – Lead Me Now Through The Night (Vezess át az éjszakán)
08 – Julien (A jó öreg orgona – Gyula játssz!)
09 – He's Just Chewin' The Gum (A rágógumi)
10 – Give Her Back To Me (Add vissza őt!)
11 – Lead Me Now Through the Night (bonus)
Közreműködők
Frenreisz Károly ("Charles Frenriez")
Papp Gyula ("Julien Papp")
Szűcs Antal Gábor ("Anthony Szücs")
Németh Gábor ("Gabriel Nemeth")
Bela Svärdmark (gitárszóló a Give Her Back To Me c. számban)
https://pastebin.com/qCvMGqXk
Ha kicsomagoláskor jelszót kér, írd be a Zenekucko szót a megfelelő helyre.
Találatok: 28