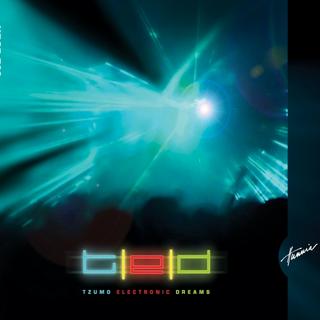 A Tzumo Electronic Dreams a fiatal magyar jazzmuzsikus-generáció rendkívül tehetséges, keresett és már nagy múlttal rendelkező tagjaiból alakult. Zenéjük a jazz, a rock, a klasszikus zene, a world music és elektronikus zenei irányzatok elemeire épül, s az improvizáció és a képzelet ereje teljesíti ki azt. Oláh "Tzumo" Árpád 1980. január 29-én, Budapesten született zenészcsaládban, hétéves korában kezdett zongorázni. A Weiner Leó Konzervatóriumban folytatott klasszikus tanulmányait 16 évesen szakította meg, hogy jazzt tanuljon Márkus Tibor felügyelete alatt az Erkel Ferenc zeneiskolában. Első nagy sikere 1998 tavaszán a Magyar Rádió Füsti Balogh Gábor zongora tehetségkutató versenyének megosztott első helyezése. Az utóbbi időben olyan nagy amerikai sztárokkal koncertezik, mint Herbie Hancock, Wayne Shorter, Terence Blanshard vagy Kenny Garret. Itthon 2002-ben E-MerTon díjban részesült, a Sláger Rádió pedig az "Év fiatal jazz tehetségei"-nek járó díjat adományozta neki. Egy évvel később az 50 legsikeresebb magyar fiatal közé választották.
Tzumo Árpád – billentyűs hangszerek
Papesch Péter – basszusgitár
Borlai Gergő – dob
Fodo – ütőshangszerek
Közreműködik:
DJ Bootsie
Bacsó Kristóf – szoprán szaxofon
Kasai – ének
Fekete-Kovács Kornél – trombita
Tracklist:
01 – Secret World
02 – One For Mr. Seeff
03 – Now Or Never
04 – She's Coming To Me
05 – Brighter Days
06 – Speak No Evil
07 – Electric Boogie
08 – No Problem Friend!
09 – Space Line
10 – Graffiti Funk
https://zenekucko.com/tedelecdre
Ha kicsomagolásnál jelszót kér, írd be a Zenekucko szót a megfelelő helyre.
Találatok: 8