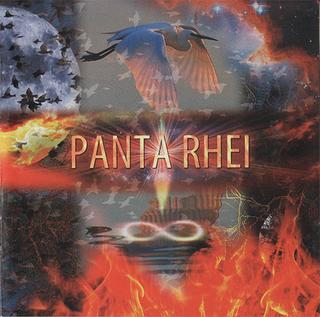 A Panta Rhei együttesnek 35 év szünet után, 2017-ben volt egy múltidéző visszatérése a Rockmúzeumban. Az esemény kapcsán 2018. április 19-én jelent meg egy válogatáslemez, rajta kiadatlan felvételekkel, illetve a 2017-es koncert részleteivel.
A Panta Rhei 1974 és 1982 között működött, két nagylemeze jelent meg. Alapítói, a Szalay testvérek, Sándor és András mindketten fizikusok, végig kutatói pályájuk, illetve az egyetemi tanulmányok mellett zenéltek. Éppen fizikusi képzettségük tette lehetővé, hogy megépítsék Magyarország (sőt, az egész keleti blokk) első komoly szintetizátorait.
Az Emerson, Lake and Palmer és Walter Carlos lemezeit hallgatva próbálták kitalálni, hogyan működhetnek a szintetizátorok, amikkel a nyugati zenészek már elkezdtek kísérletezni. Akkoriban nem csak hogy nem tudtak hozzájutni ezekhez a méregdrága hangszerekhez, de még képen sem láttak szintetizátort, így teljesen saját ötletből építették az első hangszereiket.
A Panta Rhei így hazai (sőt: a vasfüggönyön túli) elektronikus zene úttörője is lett, ők adták ki az első teljes egészében elektronikus zenét tartalmazó magyar albumot, PR Computer címmel. (1983-ban jelent meg, akkor a zenekar már tulajdonképpen nem létezett.) Még egy nagylemezük volt, a Laár Andrással együtt készült Panta Rhei. Laár alig egyévnyi tagság után ki is szállt a zenekarból, és megalapította a KFT-t.
Ironikus, hogy a Panta Rheinek talán az a leghíresebb lemeze, amely soha nem jelent meg. Ez volt a magyar kommunista rendszer történetének egyetlen olyan könnyűzenei albuma, amelyet valóban bezúztak: a lemezgyár már kinyomta, de a boltokba sosem juthatott el. Ez az album Bartók Béla darabjait dolgozta föl, ahogy a korszak más jelentős progresszívrock-zenekarai is szívesen nyúltak komolyzenei vagy kortárs témákhoz. A Bartók-örökösök azonban nem adtak engedélyt a feldolgozásra. (Miközben külföldi zenekarok – például éppen az Emerson, Lake and Palmer – simán kiadtak Bartók-feldolgozásokat.)
Béke Csaba – dobok, ének
Matolcsy Kálmán – billentyűs hangszerek, ének
Szalay András – basszusgitár, ének
Szalay Sándor – gitár
Ács Enikő – ének
Nagy József – fuvola
Kálmán András – billentyűs hangszerek
Szalay Dániel – dob
Felkai Miklós – gitár
Milkovics Mátyás – szintetizátor
Tracklist:
01 – Peer Gynt Szvit
02 – Jól hangolt Computer
03 – Toccata
04 – Andromeda (live 2017)
05 – Kaleidoszkóp
06 – Trópusi láz
07 – Mandarin (live 2017)
08 – Hullámverés
09 – Körtánc (unreleased)
10 – USA
11 – Emlékeim
12 – Lavina
13 – Erdei séta
14 – Román táncok (live 2017)
15 – Pacifico (unreleased)
Köszönet thoms01-nek (Naftamusic), az eredeti feltöltésért!
https://tinyurl.com/y9turjkt
Ha kicsomagoláskor jelszót kér, írd be a Zenekucko szót a megfelelő helyre.
Találatok: 6