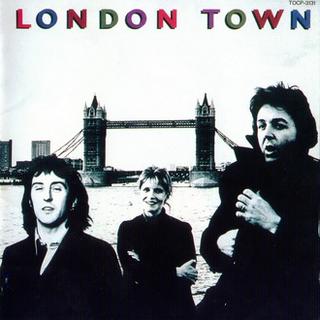 Paul McCartney…….nos, ő Paul McCartney! Ő a 20. századi popzene történetének egyik legnagyobb egyénisége, felsorolhatatlanok érdemei és elismerései. Szólóban is a rock and roll és a dalszerzők halhatatlanja, a The Guinness minden idők legnagyobb zenészeként és szerzőjeként említette. 188 lemeze került listákra, 91 az első tíz közé, 33 pedig listavezető volt. A BBC az ezredforduló legnagyobb zeneszerzőjeként ismerte el. Barack Obama Gershwin díjjal tüntette ki, s a sornak nincs vége….
Egy évtizedet töltött a Beatles tagjaként, majd a Beatles feloszlása után azonnal megkezdte rendkívül sikeres szólókarrierjének építését. Az első "igazi" McCartney album 1970-ben került a boltokba, s mindjárt listát vezetett. A hetvenes évek óta folyamatosan koncertezik, több mint harminc sorlemeze jelent meg szólóban, vagy a Wings kíséretében. Tömegeket megmozgató megakoncerteken is részt vett – például 1985-ben a Live Aiden, vagy a 2012-es londoni Olimpia megnyitóünnepségén.
A London Town, a Wings nevű együttesével 1978-ban kiadott albuma. Ez a Japánban kiadott, újrakevert és 2 ráadás dallal bővített 1993-as változat.
Tracklist:
01. London Town
02. Cafe On The Left Bank
03. I'm Carrying
04. Backwards Traveller
05. Cuff Link
06. Children Children
07. Girlfriend
08. I've Had Enough
09. With A Little Luck
10. Famous Groupies
11. Deliver Your Children
12. Name And Address
13. Don't Let It Bring You Down
14. Morse Moose And The Grey Goose
Bonus Tracks:
15. Girls' School
16. Mull Of Kintyre
Gitár, ütősök – Jimmy McCulloch
Ének, basszusgitár – Paul McCartney
Vokál, dob, harmónika – Joe English
Vokál, gitár – Denny Laine
Vokál, billentyűk – Linda McCartney
http://tinyurl.com/hec8pwr
Találatok: 1