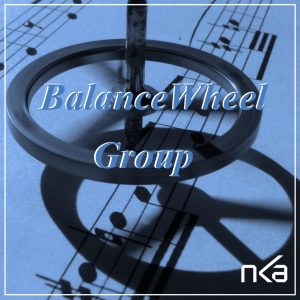 A hazai jazzélet igen kiváló anyaggal bővült a frissen debütáló Balance Wheel Group megjelenésével. A négytagú formáció igen magas színvonalú produkcióval lepte meg a műfaj kedvelőit.
A formáció négy muzsikusa külön-külön is jelentős sikereket könyvelhet el, de most feltételezhetően egy hosszabb együttműködés vette kezdetét, melyben saját személyes karrierjük mellett a csapatban történő alkotás is emeli renoméjukat. A frontemberek közül Szili Róbert gitáros a magyar jazzélet egyik legtöbbet foglalkoztatott gitárosa. Miután sok év (17!!!) után "leszerelt" a Hot Jazz Band tagságából, a legváltozatosabb formációkban mutatja meg magát. Ezúttal a Balance Wheel Group tagjaként, mint dalszerző is bemutatkozik. Dorogi Ákos billentyűs, szintén sokodalúságáról híres. A Bergendy együttes mellett a budapesti klubok állandó szereplője. Szintén dalszerző is a lemezen. Berkesi Sándor basszusgitáros bejárta a magyar zenei palettát az elmúlt 20 év alatt és a Classical Jazz Trio-tól kezdve szinte minden zenében kipróbálta magát, amit hangszere megkövetelhetett. Horváth Zoltán dobos sem lazsálta el az éveit, állandó szereplője a magyar jazzpiacnak.
A zenéről: smooth jazz, pop jazz, modern jazz… minden mai fül, főleg az igényes zenét kereső fiatal hallgatóságot is megcélzó hatás jelen van az albumon. Könnyen emészthető, énekelhető dallamok, remek hangszeres szólók, nem túlzásba vitt "megfejtendő" szólók jellemzik a lemez összhatását. Célzottan összeállított műsor, mely egyben a műfaj tisztelete mellett a rádió világába is betörést sejtet. ~ Joe Fritz, jazzma.hu
Szili Róbert – gitár
Dorogi Ákos – zongora
Berkesi Sándor – basszusgitár
Horváth Zoltán – dob
Tracklist:
01 – Midnight Samba
02 – My Hometown
03 – Sailing
04 – Santa Claus
05 – Angel And The Rainbow
06 – Bluebird Island
07 – For My Love
08 – Dancing Birds
09 – In Memoriam M. Petrucciani
10 – Indian Summer
https://zenekucko.com/bawhegro
Ha kicsomagoláskor jelszót kér, írd be a Zenekucko szót a megfelelő helyre.
Találatok: 5