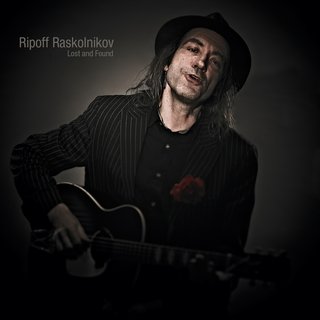 Ripoff Raskolnikov 18 éves korában nekivágott a világnak, utcazenészként járta az európai országokat. Kezdetekben az európai népzenék foglalkoztatták, majd fokozatosan egyre nagyobb szerepet kapott az amerikai folklórban gyökerező dalszerzői attitűd, ami Bob Dylan, Tom Waits vagy akár a Rolling Stones zenéjét is meghatározza. Ikonikus színpadi megjelenését 1987 novemberében láthatta először a magyar közönség. Azóta számtalan koncertet adott nálunk, sőt immáron Magyarország az egyik otthona. 2010-es albuma a Lost and Found nevet viseli.
Tracklist:
01 – Always on Your Side
02 – Not to Be
03 – It's Not Easy
04 – The Real Thing
05 – Second Hand Love
06 – Early Days
07 – Far Side of Town
08 – Waltz in a Minor
09 – Kiss Me Conny
10 – You're Gonna Love Me
11 – Magic
12 – Walk Walk
13 – Rainy Day Love
14 – Sweet Dreams
https://zenekucko.com/riralofo
Ha kicsomagoláskor jelszót kér, írd be a Zenekucko szót a megfelelő helyre.
Találatok: 25