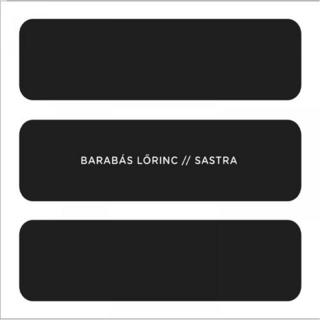 Az elmúlt években a hazai jazzszíntér kiemelkedő alakjává lépett elő Barabás Lőrinc, aki több formációban – mint az Irie Maffiában, a The Uptown Felazban vagy az általa alapított Barabás Lőrinc Eklektricben – is bizonyította lenyűgöző tehetségét. Most azonban egyszemélyes üzemmódban varázsolja el hallójáratainkat az A38 gondozásában megjelenő első szólólemezével, a Sastrával. Ez az album ékes bizonyítéka annak, hogy elég egyetlen trombita meg egy loop station, és 40 percen keresztül csak keresni fogjuk az állunkat. Első hallásra is szinte hihetetlen, hogy amit hallunk, azt egy ember hozta létre egy hangszeren, hiszen a stúdiófelvételeket képzeletben megjelenítve legalább három zenészt látunk magunk előtt. Ám a főszereplő trombita mellett csupán a háromsávos loop station munkálkodik és kreál több szólamot a fő dallamív mögé. Barabás Lőrinc mesterien kísérletezik ezzel a technikával, és képes elérni azt, hogy tíz szám alatt se unjunk rá az effektezésre.
Tracklist:
01 – Hronga
02 – 1 2 1
03 – Auca
04 – Svana
05 – Jaru
06 – Shakal
07 – Meend
08 – Tappa
09 – Hea
10 – Sastra
https://tinyurl.com/ycby3sl7
Ha kicsomagoláskor jelszót kér, írd be a Zenekucko szót a megfelelő helyre.
Találatok: 2