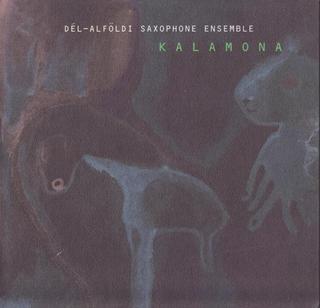 A Dél-alföldi Szaxofonegyüttest három olyan fiatal szaxofonos alapította 1992-ben, akik az Alföld déli vagy délkeleti részén születtek, s jobbára ott is élnek. A térség, ahonnan származnak nemcsak azért fontos számukra, mert gyökereik ott találhatók, hanem mert határvidék, ennek köszönhetően a Balkán is érezteti hatását zenéjükön. A zenekar jelenlegi felállása 1997-ben alakult ki. Műsorukban népzenei feldolgozások, népi hangszeres darabok mellett olyan jazzes variációk is léteznek, melyek tánczenei gyökerei a népi és jazzritmusok világába kapaszkodnak. Zenei irányultságuk hangszerválasztásukban is tükröződik: a hagyományos hangszerek mellett a duda, az ütőgardon, népi furulyák és a körtemuzsika éppúgy szerepet kap náluk, mint a dorombének. Egyéni elképzelések valósulnak meg a három szaxofonos sajátos kompozíciós világában és a szabad szerkesztésű részekben, de vitathatatlan Dresch Mihály és Szabados György zenéjének rájuk gyakorolt hatása.
Burány Béla – bariton- és szopránszaxofon
Szokolai Balázs – szopránszaxofon, basszusklarinét, kaval, torok-ének, fütty
Ágoston Béla – alt- és tenorszaxofon, basszusklarinét, vokál, torok-ének
Benkő Róbert – nagybőgő
Geröly Tamás Sándor – dob és ütős hangszerek, vokál
Tracklist:
01 – The Shepherd's Dream
02 – Song from Moldva
03 – Wheel Song
04 – The Miller's Ballad
05 – Kalamona
06 – Signals – Shaman Song
07 – Doodle
08 – Reindeer
09 – A Question For The Evening
https://tinyurl.com/y8lbv6n7
Ha kicsomagoláskor jelszót kér, írd be a Zenekucko szót a megfelelő helyre.
Találatok: 1