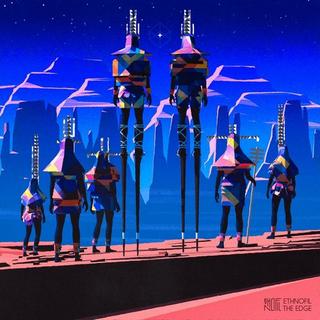 Az Ethnofil stílusmeghatározásával az előző lemezek kapcsán próbálkoztunk meg, de az akkori – már így is felületes és megfoghatatlan – fúziós jazz/világzene/népzene tengely 2018-ra még több impulzussal és zenei nyelvvel bővült. Világzene egy másik univerzumból. 
Az Ethnofil atmoszférák és hangulatok eklektikus kavalkádjába szippantja hallgatóit. Sajátos világot teremt, ahol a szabad zenélés és improvizáció uralkodnak egy határok nélküli, mégis összefüggő rendszerben. Az új album nem holmi öncélú formaművészet, hanem az elektronikus hangszerelést tudatosan felhasználó önálló zenei univerzum. Mindennek legalábbis egy nagyon erősre sikerült kísérlete. Mert "az abszolút igazság nem érhető el". A zenekar eddigi harmadik, legtöbb ideig érlelt lemezét, a kétútközi kastélyban vették fel, amit a 20. század elején a Graefl család épített.
Kocsis Levente – basszusgitár
Moldván Zsolt– ütősök
Okos Gergely – dob, ütősök
Okos Viola – ének, hegedű
Őrsi András– scratch, samples
Weil András – billentyűk, ütősök, elektronikus hangszerek
Zahár Fanni – fuvola, szaxofon
Tracklist:
01 – Intro
02 – Amarant
03 – Diamond Minds
04 – Weaving
05 – The Edge
06 – Beyond the Edge
07 – Heavy Dust I
08 – Heavy Dust II
09 – Crushed
10 – Viola's Talk
https://tinyurl.com/yb94go5m
Ha kicsomagoláskor jelszót kér, írd be a Zenekucko szót a megfelelő helyre.
Találatok: 3