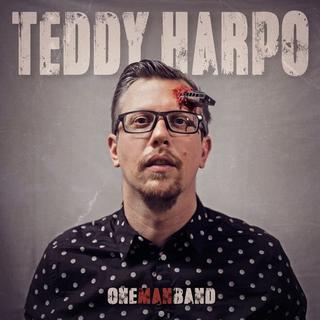 Teddy Harpo, aki egyszemélyben gitáros, szájharmonikás, énekes és dobos, ami nem is lenne annyira különleges, ha mindezt nem élőben produkálná. De úgy teszi! Nem is akárhogyan. Medve Balázs nem ma kezdte zenei pályafutását, régi szereplője a magyarországi rockabilly-blues életnek. Jazz hangszakra (ütős) járt, majd többek közt játszott a Vadvirágok Blues Band-ben és a Dynamite Dudes zenekarban. Zenélt együtt Eric Sardinas-szal, Vasko Krupkata-val; Tátrai Tiborral, Szabó Tamással, Fekete Jenővel, hogy csak néhány nevet említsek. Volt dobos, gitáros, énekes, de legfőbb hangszerének a szájharmonikát tartja. Nyáron jelent meg első önálló albuma, melyen 10 saját dal szerepel.
Tracklist:
01 – Ride On
02 – Red Corner
03 – Few Girl
04 – Run
05 – My Girl Is Gone
06 – Keep It
07 – Come out Baby
08 – The Fooling
09 – Just for Fun
10 – Little Alien
https://tinyurl.com/y7hgmwef
Ha kicsomagoláskor jelszót kér, írd be a Zenekucko szót a megfelelő helyre.
Találatok: 1