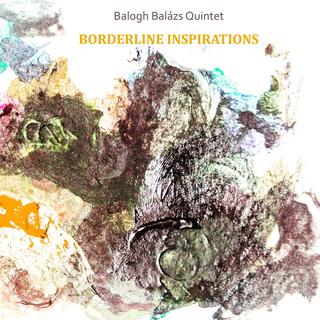 Balogh Balázs "Borderline Inspirations" című debütáló lemeze 2018 tavaszán jelent meg. A régi bakelit lemezek hosszúságát idéző, manapság azonban kicsit rövidnek tűnő 42 perces zenei album hét Balogh szerzeményt tartalmaz.
A számokat nem egyszerre rögzítették a Kunstuniversitat Graz stúdiójában, hanem több alkalommal 2015 és 2017 között. Ennek köszönhetően – némi túlzással élve – szinte minden számot más-más felállású zenekar játszott fel. Kivételt képez ez alól Balogh Balázs zenekarának magja, amely három magyar muzsikusból áll: a zenekarvezető mellett a szintén Grazban tanuló Tóth Lajos zongorista az összes, míg Fenyvesi Márton gitáros egy kivételével minden számban szerepelnek. Mellettük három bőgős és két tenorszaxofonos is szerepel a lemezen, akik tükrözik a grazi iskola hallgatóinak erősen nemzetközi jellegét.
Összességében elmondanám, hogy személyes kedvenceim, a Passing Fancy és a Metamorphosis című kompozíciók ellenére sem érzem Balogh Balázs bemutatkozó lemezét igazán erősnek. A felszabadított energiák és dinamikák tekintetében, valamint az érzelmi töltet szempontjából is maradt hiányérzet bennem.
Mindenesetre Balogh Balázs ezzel az albummal letette névjegyét az asztalra itthon és külhonban egyaránt, ami egy ígéretes nemzetközi karrier kezdetét is jelentheti számára. ~ Varga Bendegúz (jazzma.hu)
Tobias Pustelnik – tenorszaxofon (5-6)
Andrea Sulcová – fuvola (7)
Marceli Valezi – tenorszaxofon, fuvola (1-4)
Fenyvesi Márton – gitár (1-3, 5-7)
Pippo Corvino – gitár (4)
Tóth Lajos – zongora (1-7)
Gustavo Boni – bőgő (5-7)
Ivar Krizic – bőgő (1-3)
Thomas Wilding – bőgő (4)
Balogh Balázs – dob (1-7)
Tracklist:
01 – Intro
02 – Evening Song
03 – Remonkable
04 – Daybreak
05 – Passing Fancy
06 – Metamorphosis
07 – Things That Should Have Been Said
https://tinyurl.com/yc8ghrd4
Ha kicsomagoláskor jelszót kér, írd be a Zenekucko szót a megfelelő helyre.
Találatok: 3